Are you longing for some time off? Many people wish for a vacation at least once a year to escape the stressful daily routine and relax. Summer with sun, beach, and sea is a popular choice, especially considering the unpleasant temperatures and bad mood in Germany.
But where should the trip go? If the budget allows it, a special destination with a stunning beach is recommended. The world has incredibly beautiful places to offer, whose most beautiful beaches are unique and hard to put into words. They are small works of art that you should definitely visit. Whether alone or with the family, the vacation will be unforgettably beautiful.
Hyams Beach in Australia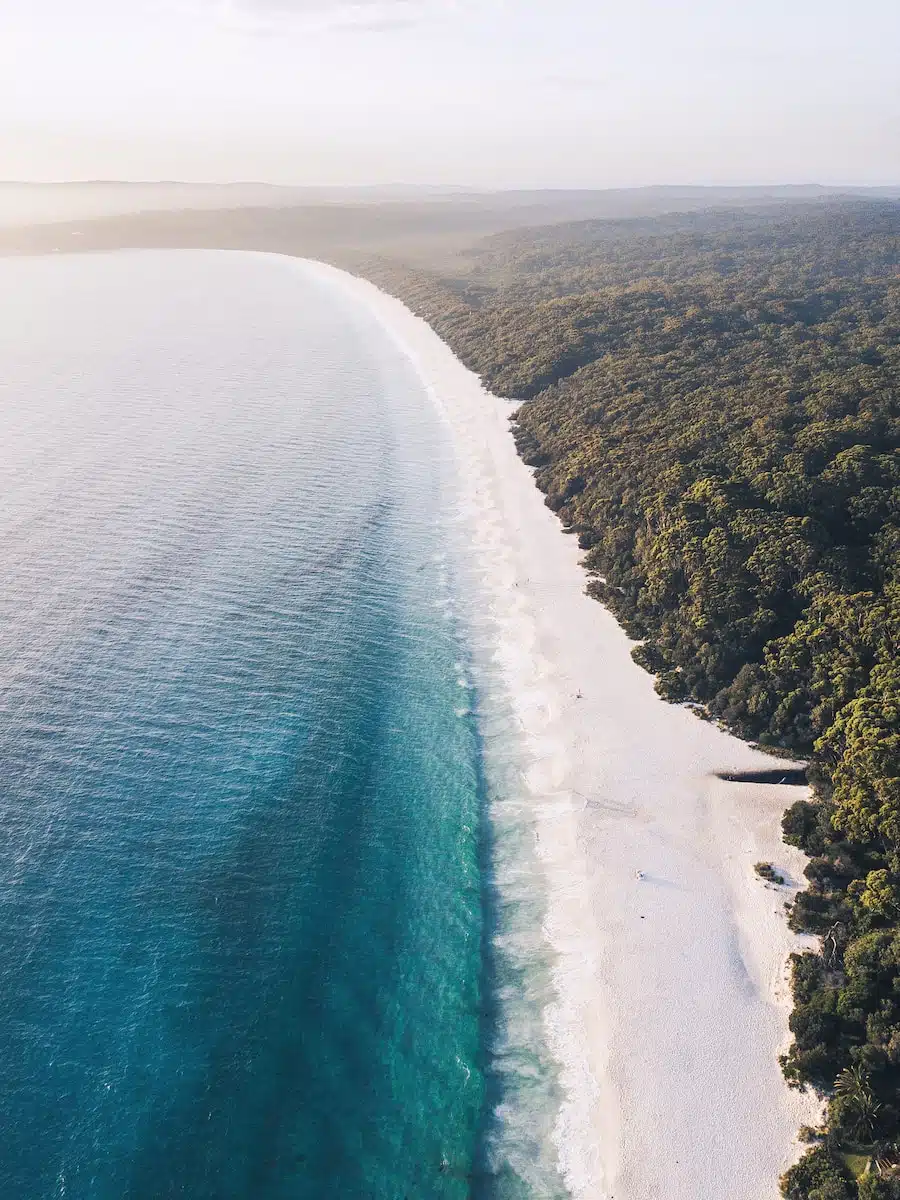 Hyams Beach in Australia is well-known for its incredible white sand beach and clear, azure waters. The beach holds the Guinness World Record for the whitest sand in the world, making it a popular destination for beach lovers.
The bay also offers great opportunities for swimming, snorkeling, surfing and fishing. There are also beautiful hiking trails and viewpoints nearby that offer breathtaking views of the surrounding forests and ocean. Hyams Beach is located in the Jervis Bay region, about 180 kilometers south of Sydney.
Ad
The Pink Beach in Indonesia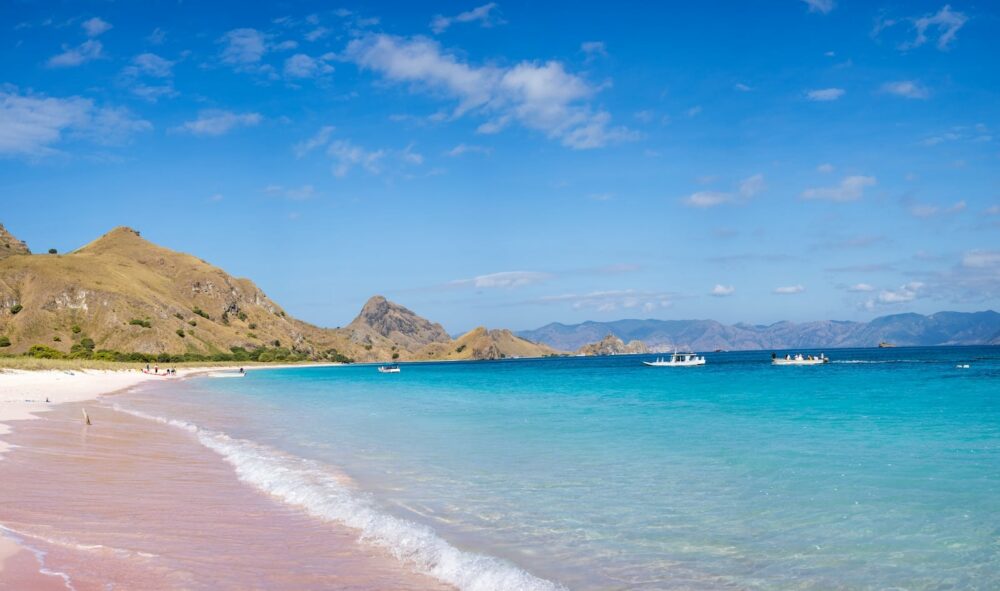 The Pink Beach in Indonesia is a stunning natural sight that attracts visitors from all over the world. As the name suggests, the beach has a unique reddish hue caused by the presence of microscopic organisms called foraminifera that produce a red pigment.
The crystal clear turquoise waters, vibrant coral reefs and lush vegetation surrounding the beach add to its beauty and make it a paradise for snorkelers and divers. Pink Beach is located on the island of Komodo.
Flamingo Beach in Aruba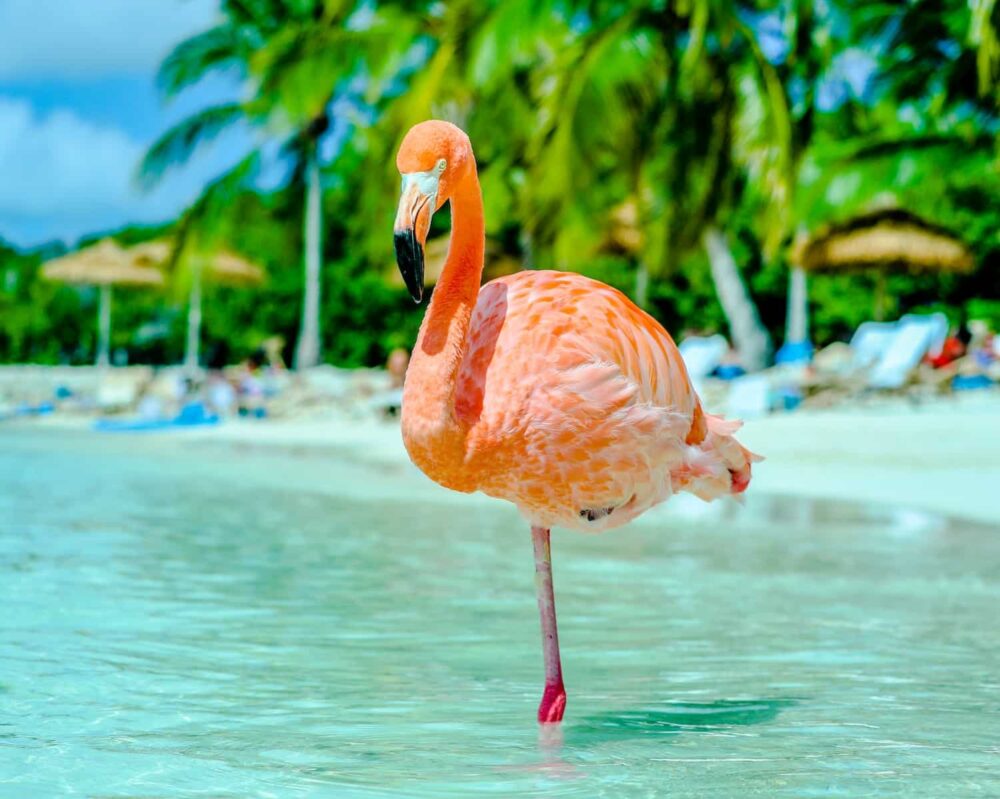 Flamingo Beach in Aruba is a tropical paradise with crystal clear turquoise waters, fine white sand and the unique opportunity to swim with wild flamingos.
The beach is located on a private island called Renaissance Island and is accessible only to hotel guests. It is a quiet place where you can relax in the sun, swim and snorkel. The island is surrounded by beautiful scenery and offers spectacular views of the sea. A stay on Flamingo Beach is an unforgettable experience that should not be missed when visiting Aruba.