For many people, vacation also means traveling, and not just having leisure time. Those who want to vacation on the islands of Fiji do not need a visa for entry – for Europeans, a passport valid for at least six months is sufficient. You can stay visa-free on the islands for up to four months. When entering the country, you should be vaccinated, primarily against yellow fever. Payment is made in Fiji dollars, with about $2.30 equivalent to one euro. An adapter is necessary for electricity from the socket, a good cell phone reception can be found mainly everywhere. The best time to travel is during the European winter months when Fiji is in summer. Most festivals are celebrated between January and April.
Ad
Explore nature
National dances, songs, and festivals can be discovered, for example, on the Day of Colors in February or at the New Year's Festival. The language spoken in Fiji is mainly the language of the same name, but in the tourist areas you can easily get around with English. However, the country consists of over 330 islands, and it is difficult to discover all the sights of Fiji without getting on a boat or plane. The cruises are fantastic, so are the uninhabited islands and the wonderful beaches. Therefore, helicopters and small planes for sightseeing are also a suitable option. In addition, on the two main islands, Vanua Levu and Viti Levu, you can access a road network of about 5,000 km by car. This way you can also discover or explore some volcanoes. The highest peak of the country is Mount Tomanivi with 1,324 meters and is considered a national symbol.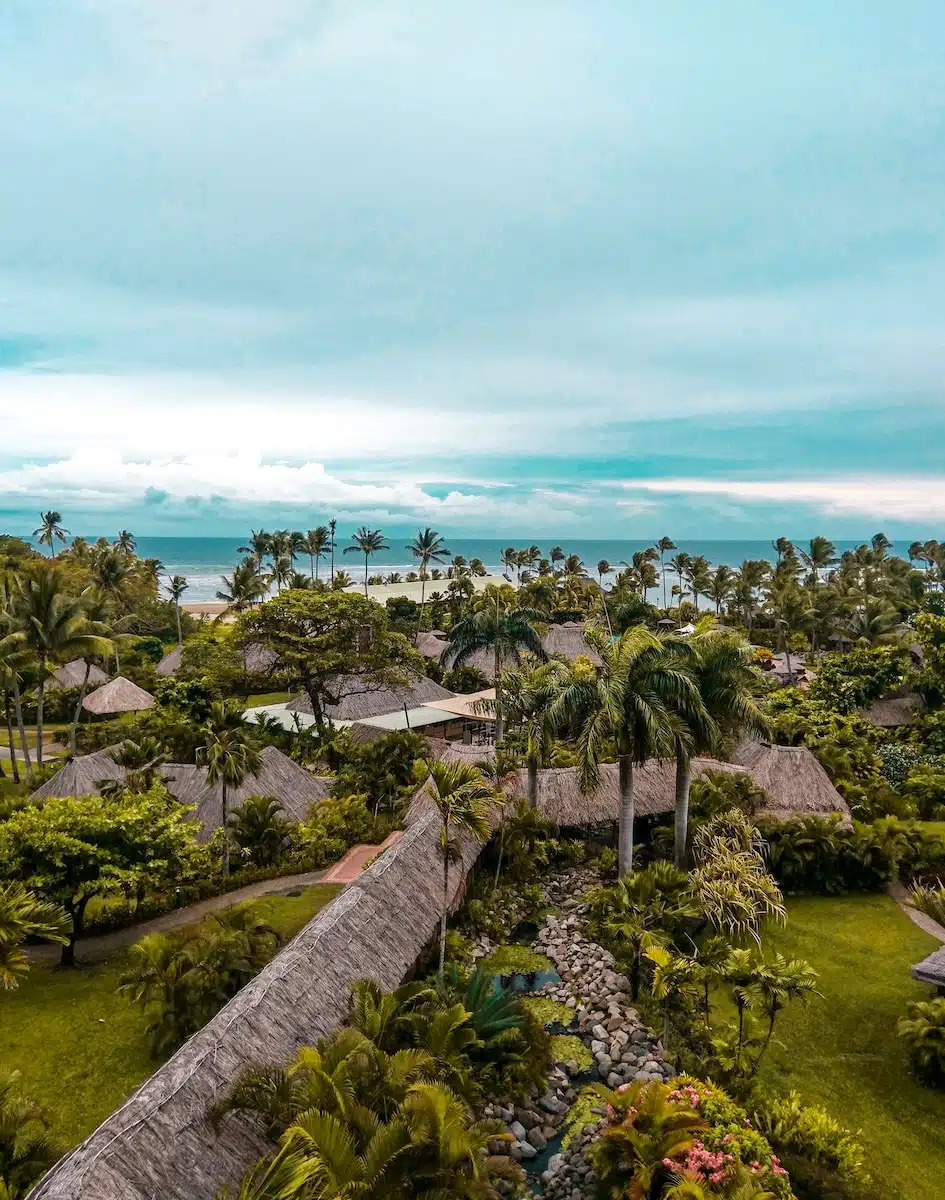 Get to know tradition
When traveling to Fiji, you will be overwhelmed by dream beaches, which is why Fiji is often equated with paradise. The archipelago consists of more than 330 islands, and everything is ready for the perfect beach vacation under palm trees. Most of the islands are uninhabited and invite you to explore. You can see lonely beaches, wild nature, active and extinct volcanoes. Whether a romantic getaway for two or an adventure vacation – the South Sea Islands are known for a true island paradise. During the South Sea summer, numerous festivals are celebrated in Fiji. This involves a deep dive into the ancient culture of the South Sea peoples, and visitors can discover unknown customs and try different specialties.