Singapore is often missed by travelers on a trip around South East Asia. Known for being one of the more expensive destinations in the region, it is also often written off as 'just another big city'. It is such a shame, as Singapore is a bubbling and dynamic mix of old and new, a place where you can buy a steaming bowl of noodles at a hawker centre made from a recipe handed down over generations, and then go and sip a cocktail at one of the most famous and cutting-edge rooftop bars in the world. For anyone visiting this city, there is so much to uncover and enjoy here. This is not just a 'big city'. It's complex, engaging, and incredibly good fun.
Country Overview
Known as the 'Lion City', Singapore is located on the border with Malaysia and is classed as the only island city state in the world. Founded by the British national Stamford Raffles on what was previously a fishing village and swampland, Singapore became independent in 1963 and has a population that includes Malay, Tamil, and Chinese groups, an ethnic portfolio that is reflected in the architecture, religious profile, and the cuisine. From its humble beginnings, Singapore is now an economic powerhouse as well as being considered a place with a dedication to conservation, environmental protection, and social welfare programs, with residents in the city enjoying high quality of life, healthcare, and life expectancy.
Tourism is also a key aspect of Singapore's economic portfolio and the city caters strongly to visitors with options for anyone from budget to luxury travelers, and public transport, tourist destinations, and visitor information are all readily available and English widely spoken.
So whether you are looking to do some sightseeing, relax with a few drinks, sample the local fare, or even enjoy some time by the coast, Singapore won't disappoint. It is a friendly city and a very user-friendly one, filled with temples, gardens, boat tours, beaches, city shopping, and local markets, so whatever your preferences, a trip to Singapore has got you covered, from backpackers, to luxury travelers, to families and couples. The Lion City is ready to welcome you. Have a roaring time.
Do and See
Merlion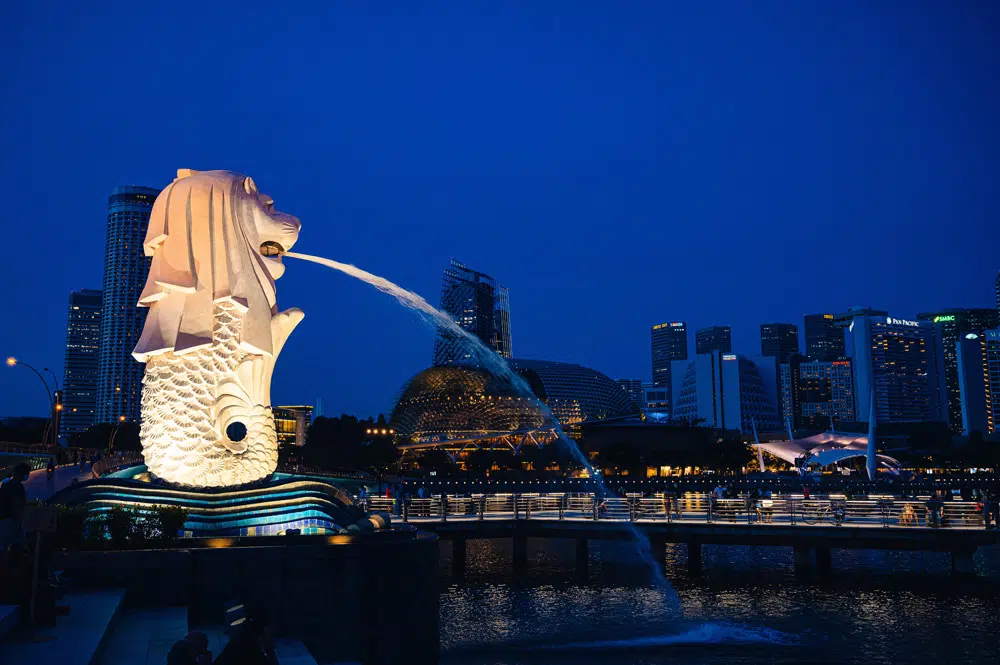 Perhaps one of the most iconic sights in the Lion City, the famous Singapore Merlion is a sculpture that is made up of the body of a fish that is representative of Singapore's past as a fishing village, and the head of a lion, a nod to Singapore's name (Singapura means Lion City in Malay). The statue is located on a viewing platform that stretches over the Singapore River and features a continuous fountain of water that erupts from the Merlion's mouth. The statue is made of cement and porcelain plates, and visitors can take photos with the lion against the city backdrop on the other side of the river.
Merlion Park, 1 Fullerton Square, Singapore 049213.
Singapore Botanic Gardens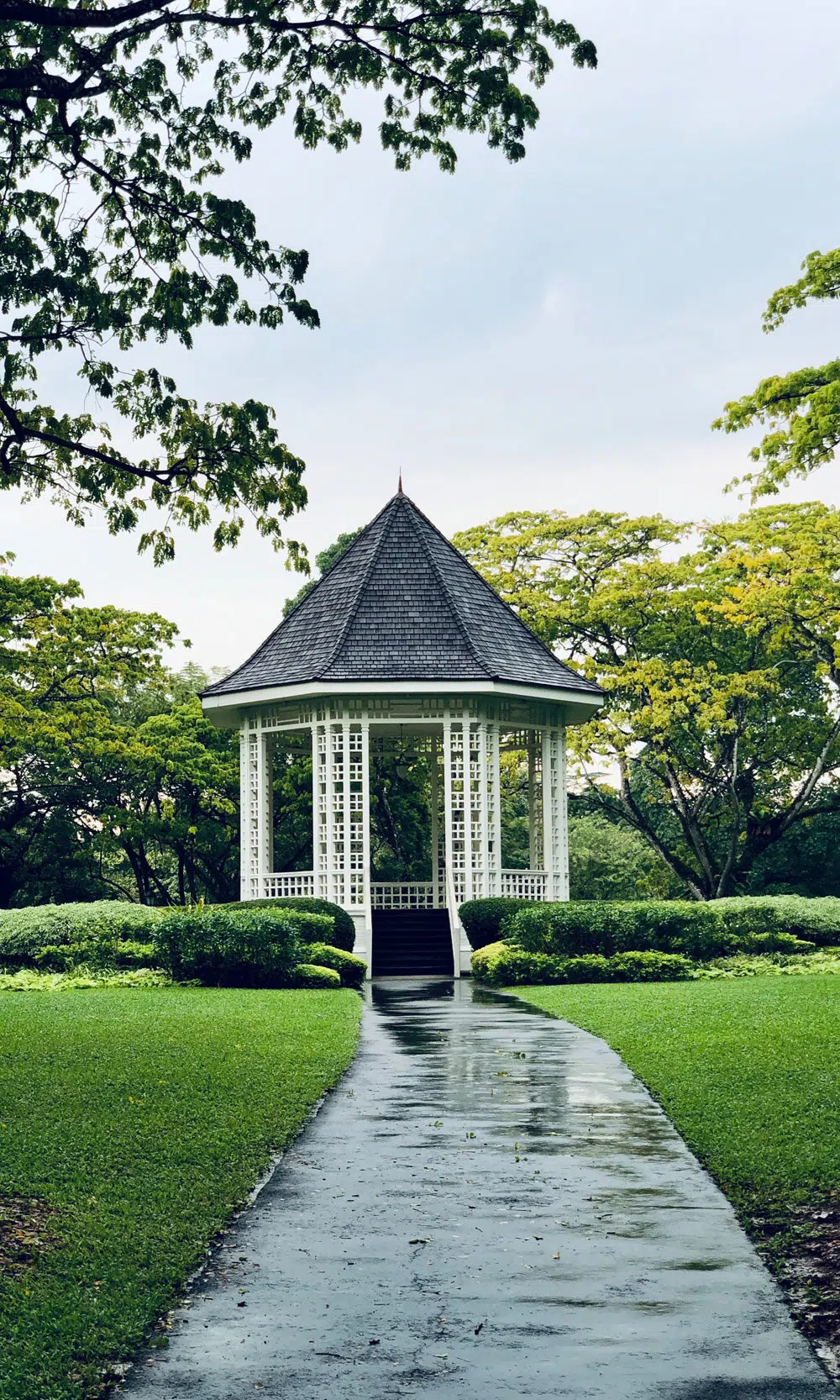 A UNESCO World Heritage Site, the Singapore Botanic Gardens have a prestigious 150 year history and are the only botanical garden in the world to have been awarded such status by UNESCO. The gardens feature a lawn pavilion where visitors can picnic, a ginger garden, an orchard garden, a children's area, and a small rainforest area. There are also several lakes including Symphony Lake that features a stage on which concerts are played periodically throughout the year.
1 Cluny Road, Singapore 259569.
Singapore Flyer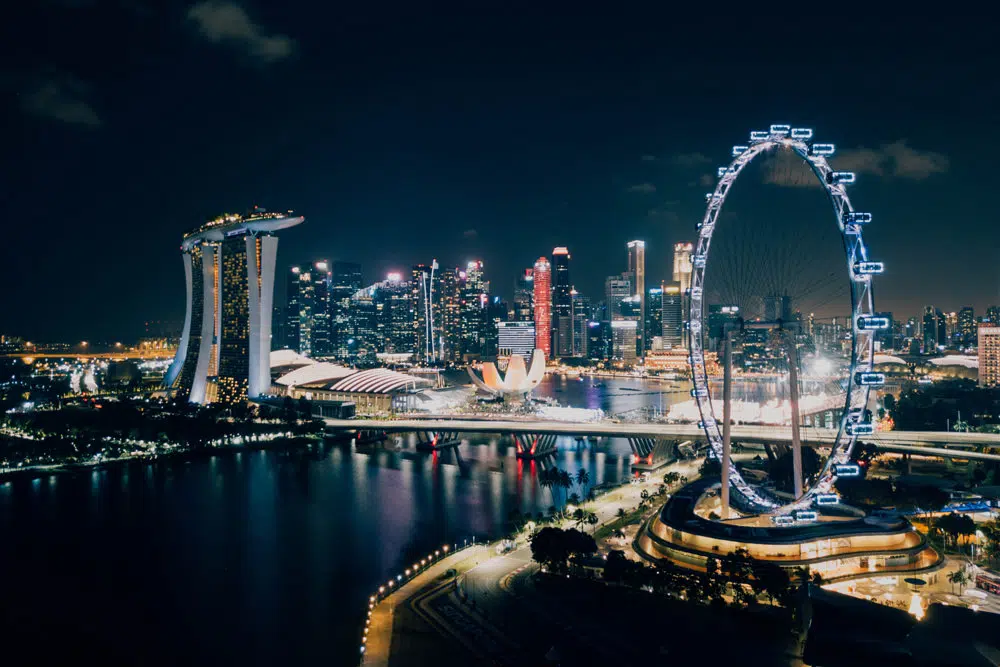 Opened in 2008, the Singapore Flyer is a giant wheel that features twenty-eight observation pods that offer visitors spectacular views over the city. At 165 meters tall, the Singapore Flyer was once the tallest observation wheel in the world and looks over Marina Bay Sands and the wider city. You can simply go for a spin on the wheel or there are special packages such as dining options and drinks options in the pods.
30 Raffles Avenue, Singapore 039803.
Sri Mariamman Temple
Famous for being the oldest Hindu temple in Singapore and dating from the 19th century, this place of worship is dedicated to the goddess of illness and disease, Mariamman. Visitors can marvel at the spectacular ornate carvings that make up the colorful façade and depict Hindu myths and legends, as well as visit the interior to witness this working temple in action.
224 South Bridge Road, Singapore 058793.
Night Safari
Unlike most traditional zoos, Singapore Night Safari is only open at night to keep in sync with the animals' natural nocturnal instincts. The safari is illuminated with special lighting that is meant to emulate moonlight so that the animals are not disturbed, and visitors can explore the safari via walking tours and guided tram tours. There are also cultural performances including a fire show, and dining options within the safari park.
80 Mandai Lake Road, Singapore 729826.
Resorts World Sentosa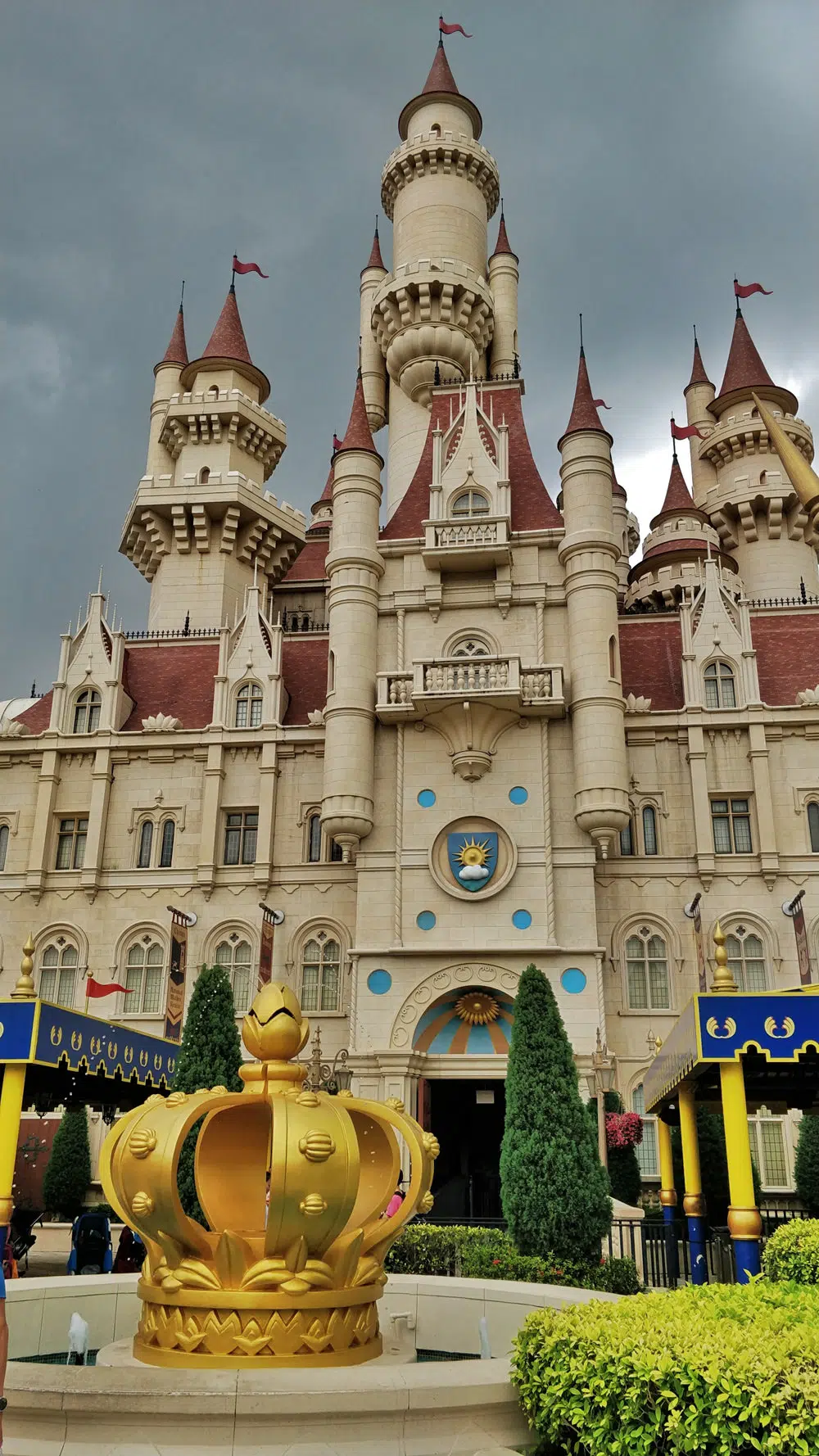 Resorts World Sentosa is a resort area located on the island of Sentosa in Singapore and features hotels, casinos, restaurants, spas, and a marine park. There are also cultural shows across the resort and a Maritime Experimental Museum that takes visitors through the history of Singapore's maritime background. In the East Zone of the resort sits Universal Studios Singapore, the first branch of the Universal Studios franchise to be located in South East Asia for film buffs in the region.
8 Sentosa Gateway, Singapore 098269.
Fort Canning Park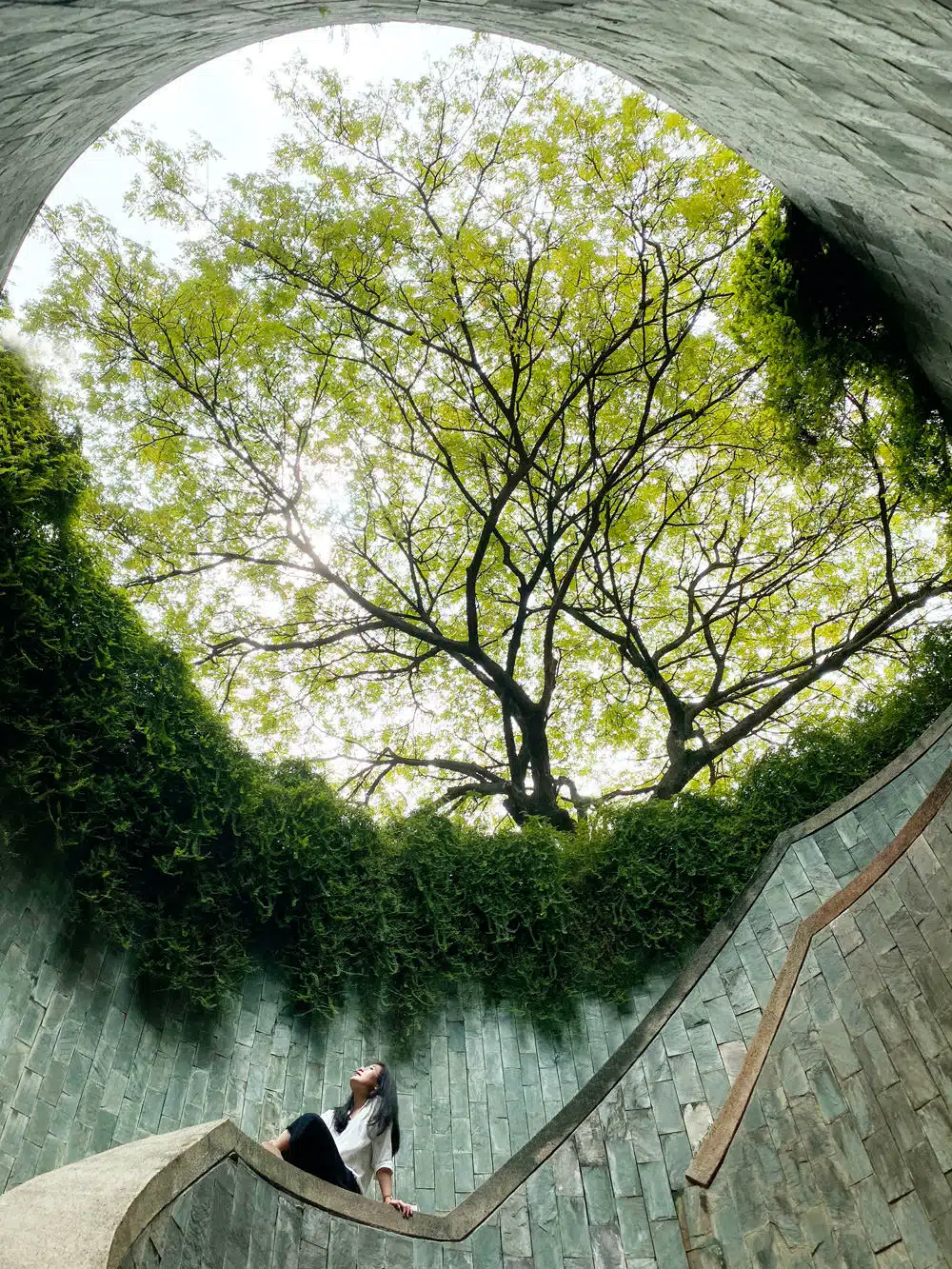 Fort Canning Park is located on a hill area in Singapore and was once a place of deep historical significance in the city when Stamford Raffles set up residence on the hill. Nowadays, the area has been transformed into a park and visitors can meander around the various trails and stop by a spice garden, memorials, and a lush green, or marvel at the cannons and crumbling fort walls. There are also often musical performances or outdoor events held in the park.
River Valley Rd, Singapore 179037.
Sultan Mosque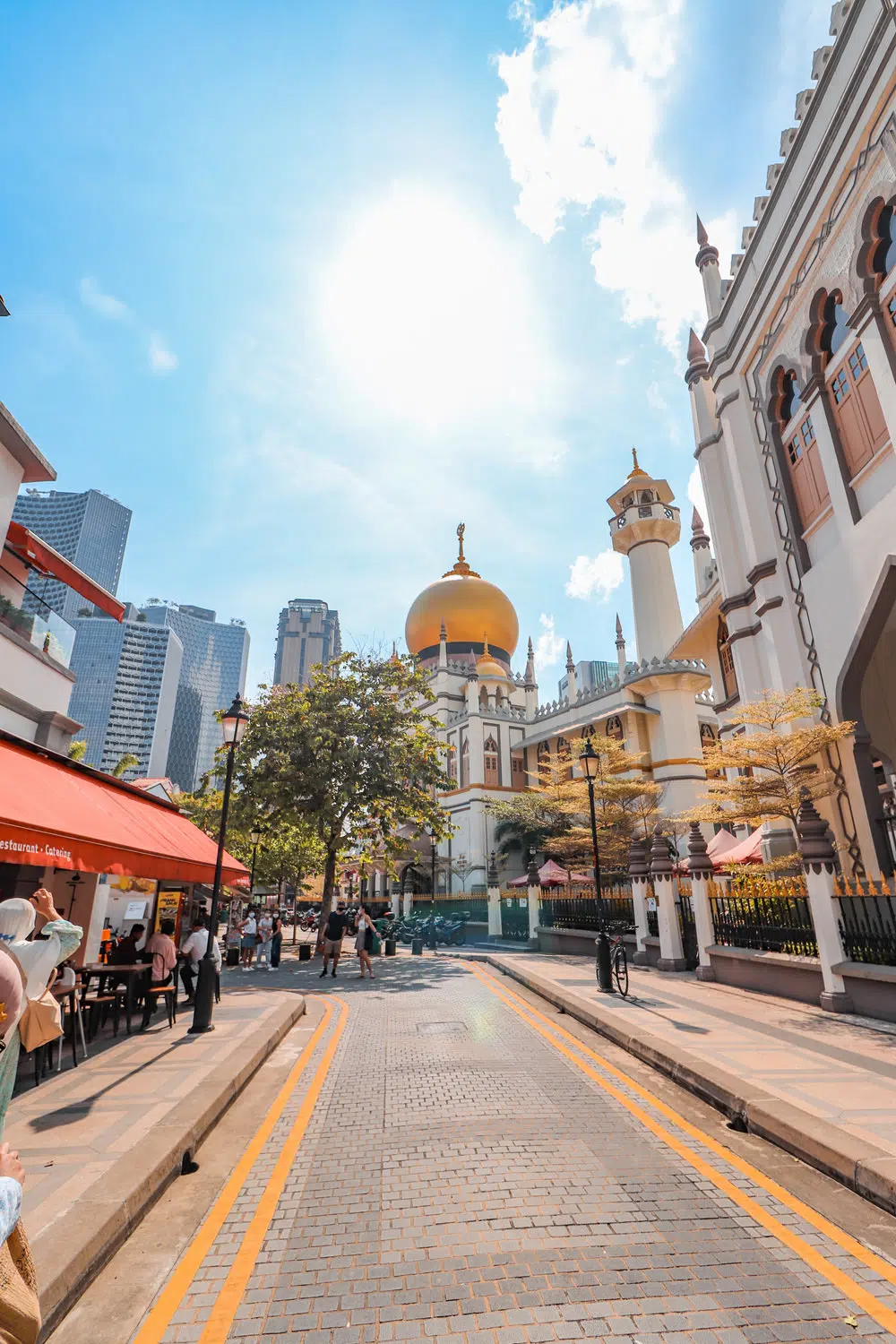 In the Muslim quarter of Kampong Glam, this majestic mosque is something of an icon in Singapore due to its towering gold dome, and it was once part of the living complex belonging to the Sultan of Singapore, hence the name. Built during the colonial period, visitors may notice that it has a mix of British and Islamic architecture, and there are excellent guided tours available outside of prayer times. Appropriate dress must be worn and will be provided on site if needed.
Intersection of Muscat Street and North Bridge Road.
Food
Singapore is a haven for foodies due to the sheer number of culinary options available. Traditional hawker centres are a cornerstone of Singaporean dining and take the form of food centres with a wide array of stalls, usually focusing on one specialty dish. For those more interested in fine dining, the city also has a host of upscale eateries featuring international cuisine as well as modern takes on local classics. Singaporeans love to eat and there is something of a 24 hour dining culture here as well as a wealth of street food and snack options, so don't expect to go hungry in this city.
328 Katong Laksa
For a taste of a traditional Peranakan favorite, representing the Straits Chinese population in Singapore, head to 328 Katong Laksa for a soothing bowl of curried soup topped with prawns, cockles, slices of fishcake and bean sprouts, and mixed with coconut milk. This humble café is something of a legend in Singapore with good reason. The laksa is simply delicious.
216 East Coast Road, Singapore 428914.
Lolla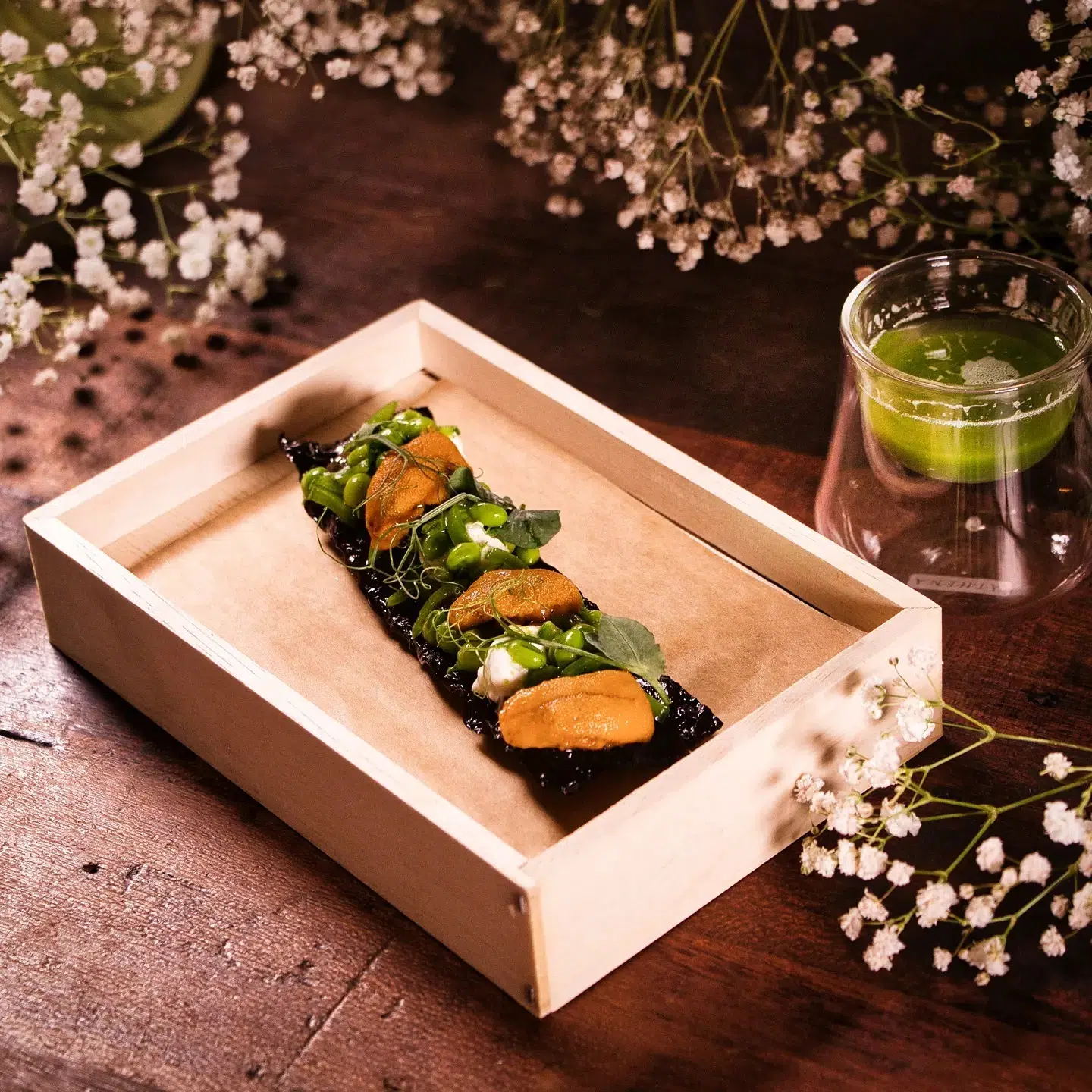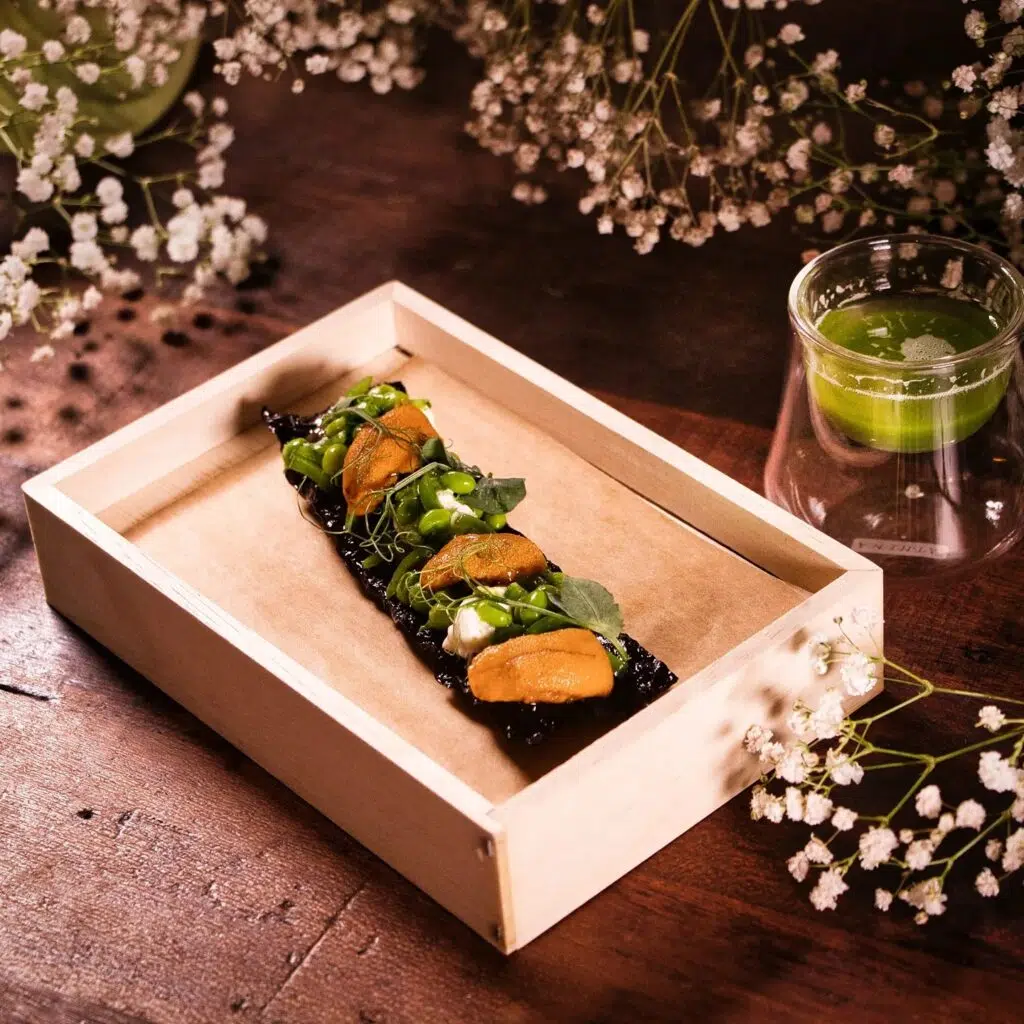 Once voted by Zagat as one of the '10 Hottest Restaurants in the World', Lolla is a famous tapas bar founded by a Singaporean national focusing on fusion dining and offering Mediterranean inspired bite sized plates for diners to share and enjoy. Many of the options focus on seafood such as prawns and scallops, and signature dishes are squid ink custard and sea urchin.
22 Ann Siang Rd, Singapore 069702.
Arab Street (also known locally as Kampong Glam)
Singapore often appears to be neatly sliced into 'quarters' such as the Colonial Quarter, the Indian Quarter, the Red Light Quarter, and so on, and Arab Street is known as the Muslim Quarter, with a nod indeed to Arab culture. Expect to find lots of quaint little tea and coffee shops selling local brews, as well as an abundance of cafés that will serve you a hookah pipe with flavored tobacco as part of the menu.
Arab Street, Kampong Glam, Singapore.
Samy's Curry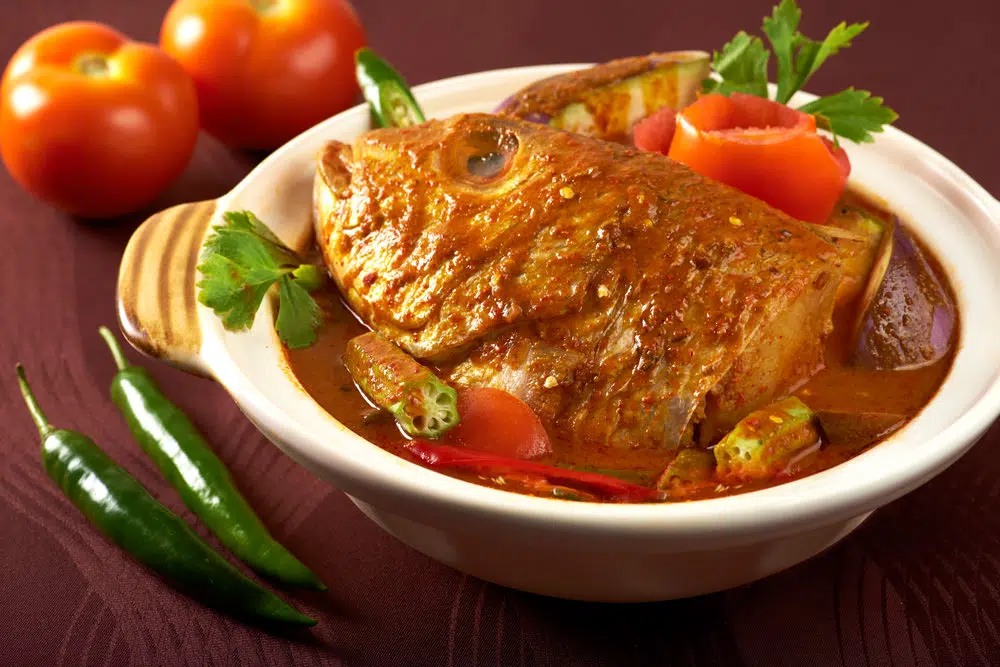 Founded in the 1950s, come to this famous Singapore eatery to enjoy a plate of all things curry related. It's a family-owned establishment focusing on South Indian food and perhaps the most famous menu item here for the adventurous diner is the Fish Head Curry, made from an in-house blend of spices, which is said to be a great delicacy. If you don't feel up to eating fish heads, there are many other options available.
25 Dempsey Rd, Singapore 249670.
Long Beach Seafood Restaurant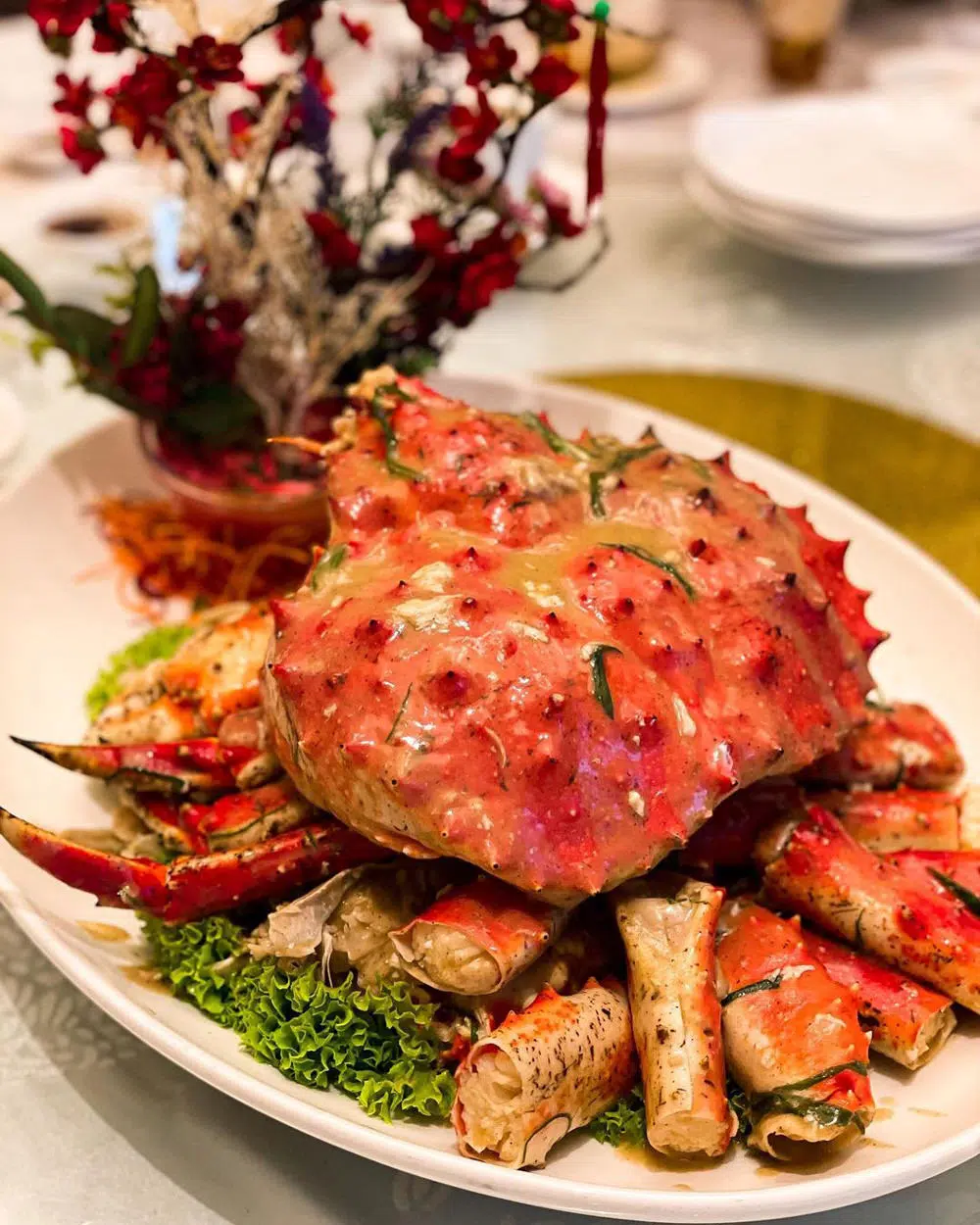 Seafood is a big draw in Singapore with famous dishes such as 'drunken cockles', barbecued stingray and, perhaps the most famous of them all, chili crab. The crab is a serious hit of chili and spices, so plan accordingly. For some of the best chili crab in Singapore, feast at Long Beach Seafood Restaurant and enjoy a dish that is said to date back to the 1950s.
01-04 East Coast Seafood Centre, 1202 ECP, 04 East Coast Seafood Centre, Singapur 449881.
Hawker Centres
Tekka Centre
Singapore has a large Tamil population from South India and for a taste of Indian food then drop by Tekka Centre in the Little India district. Typical dishes found here include curries, Indian breads like roti canai and martabak, and fried snacks like samosas. You can either sit and enjoy a full meal or buy some of the more portable bites such as plastic cups filled with chickpeas fried in mustard seeds.
Intersection of Serangoon Road and Bukit Timah Road.
Tanglin Halt Hawker Centre
One of the main reasons to try out Tanglin Halt Hawker Centre, as opposed to many of the other hawker centres in town, is said to be because of the famous peanut pancakes served here. The pancakes are thick and fluffy and stuffed with crunchy roasted peanuts, or you can pick up other light bites like curry puffs, or fuller meals like noodles with roasted duck and traditional creamy Singapore seafood laksa.
48A Tanglin Halt Rd, Singapore 148813.
Tiong Bahru Market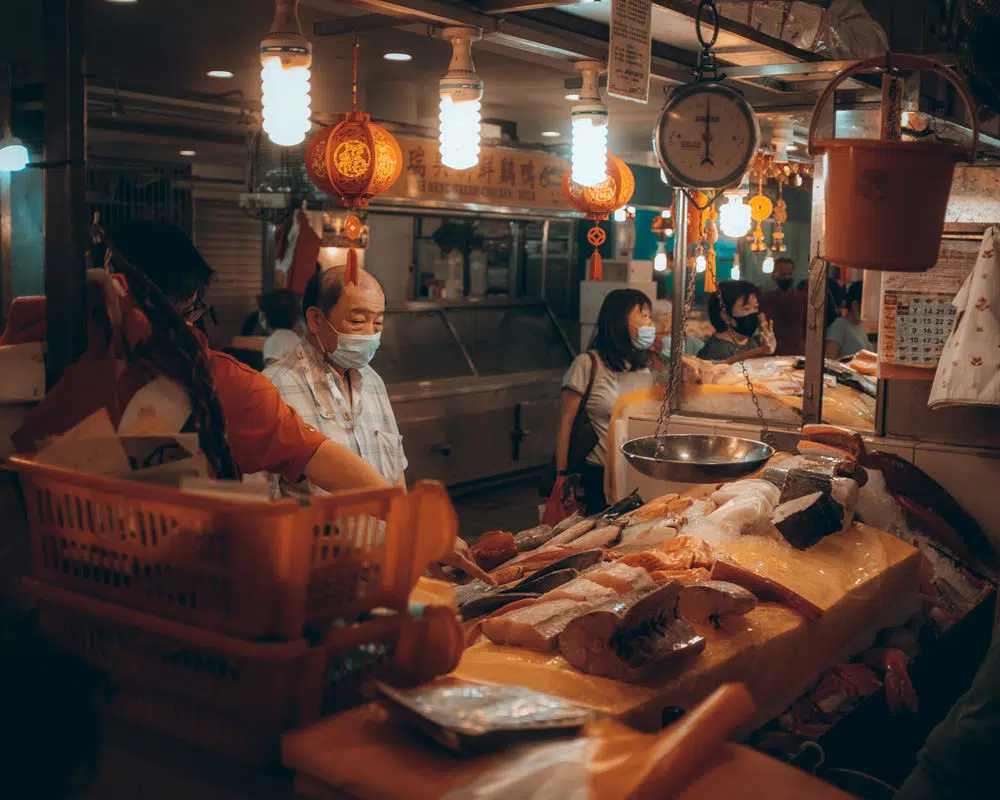 Another of Singapore's hawker centres, come here in particular for the local favorites of steamed rice cakes topped with preserved pickled radish and fermented dried shrimps. Other dishes to try here include fried noodles such as Kway Teow, fish ball soup, fried bean curd, and refreshing local drinks like soybean milk or fresh pressed sugar cane juice.
83 Seng Poh Rd, Singapur 168898
Old Airport Road Food Centre
Claimed by locals to be one of the best hawker centres in Singapore, come to Old Airport Road Food Centre for the specialties on offer here such as the famous Singapore Carrot Cake, Hainanese Chicken and Oyster Omelets. They also do a great selection of roasted meats such as honey glazed chicken wings and duck.
51 Old Airport Rd, Singapur 390051.
Changi Village Hawker Centre
Of all the famous hawker centres in Singapore, this may well be the most famous of them all for the simple reason that it is said to serve the best Nasi Lemak in the city. A breakfast dish popular in neighboring Indonesia and Malaysia, Nasi Lemak is a mix of coconut rice with anchovies and an array of other condiments, usually wrapped in a banana leaf. If you can't make it there at breakfast time, then there are still a whole host of other items to enjoy from the various stalls here such as the ubiquitous Carrot Cake, steamed buns or fried noodles with sticky spare ribs.
2 Changi Village Rd, Singapur 500002.
Top 5 Must-Try Singaporean Dishes
Chili Crab- local mud crab fried in a mixture of chili sauce, tomato sauce, and sweet ans sour sauce.
Hainanese Chicken- known as 'chicken rice' this dish is comrpised of boiled or roasted chicken served with a bowl or chicken broth and rice cooked in chicken stock and ginger.
Carrot Cake- actually not a cake or carrot based, carrot cake is a pancake made wit rice flour and grated raddish.
Seafood Laksa- a seafood soup made with a base of stock and coconut milk mixed with noodles and topped with fishcakes, beansprouts and seafood like cockles or prawns.
Nasi Lemak- rice cooked with coconut milk and flavoured with pandan leaves served with dried fish and chili paste.
Bars and Nightlife
 Unlike many other cities in South East Asia where alcohol can be harder to source and consume in public, Singapore has a vibrant and swinging nightlife scene. Many hawker centres serve beer, and the local brew here is Tiger Beer. If you made a night of it, then the city is packed with bars and nightclubs to dance the night away or simply sip a drink while looking out over the twinkling city.
Ah Sam Cold Drinks Stall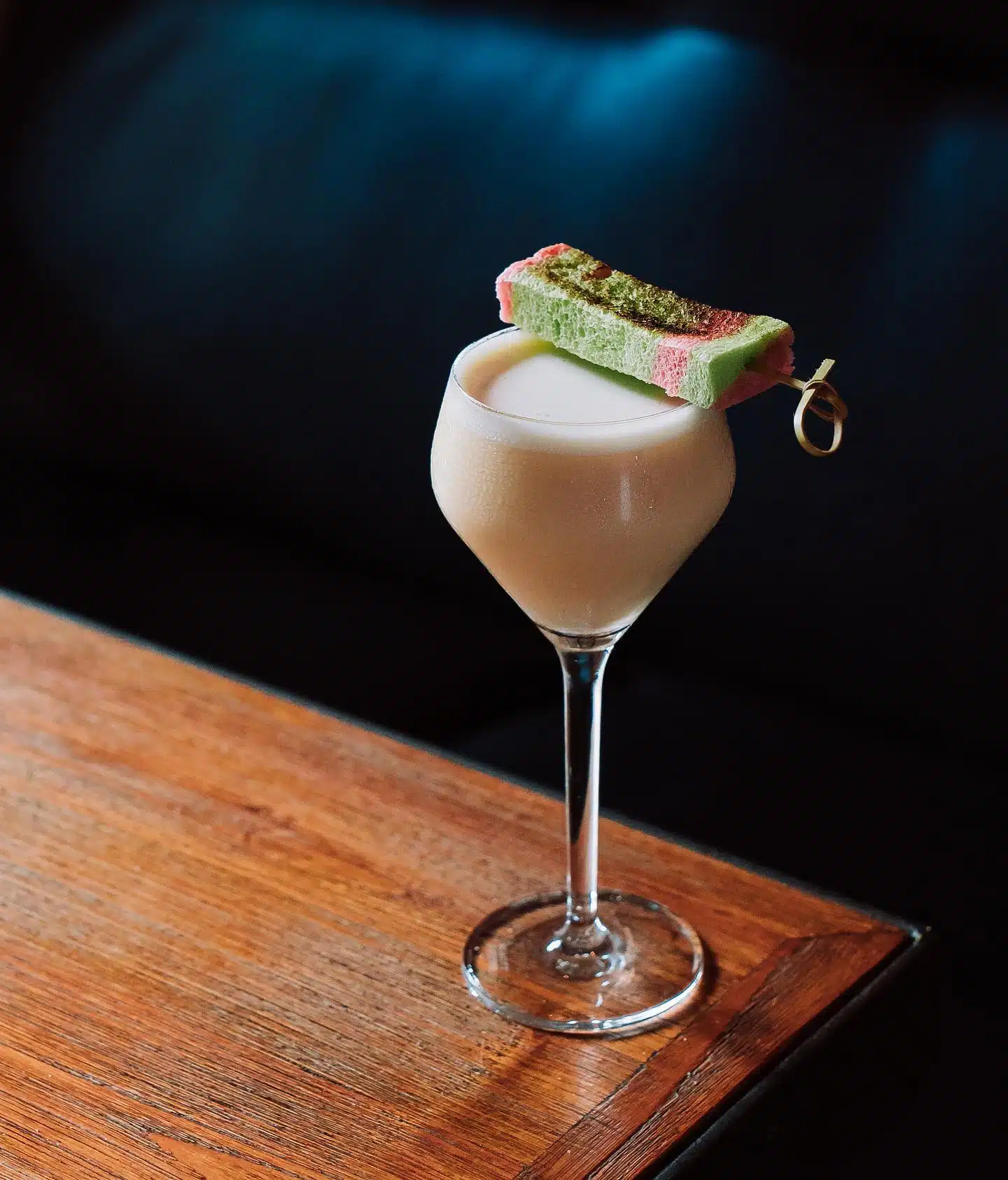 It may be something of a misleading name- so don't expect soybean milk and sugar cane juice here. Instead, this is something of a hidden gem found on the second floor of a traditional shop house. It's cozy and quaint and you can get a range of classic cocktails here or order your own twist on a favorite which the staff will cheerfully make for you.
12 Haji Ln, Singapore 189205.
The Long Bar at Raffles Hotel
You can get Singapore's signature drink, the Singapore Sling, at many places across the city, but as it is said to have been invented at the Long Bar at the Raffles Hotel, there seems to be no better place to try it. You can sit on the cool balcony and sip your drink while nibbling peanuts, the shells of which are traditionally tossed on the floor to be swept up after you leave. The cocktail, a mix of gin, cherry brandy, pineapple juice and bitters is usually topped with an unashamedly trashy cherry, and while it is not a cheap drink, it's all about the experience.
Raffles Arcade, 328 North Bridge Rd, Singapore 188719.
Bikini Bar
People often forget, as they trudge around the hot and humid city, that Singapore is by the coast, so head out of the centre and make for Sentosa Beach Walk where you will find Bikini Bar, a venue that fancies itself as a bit of a nod to a Balinese beach bar, and you will even find Indonesian Bintang Beer here. The clienteles do indeed often wear bikinis, although this is not mandatory, and it is a welcome break from some of the more stuffy drinking options in upscale bars and restaurants in Singapore.
50 Siloso Beach Walk, #01-01, Singapore 099000.
Hotels
Grand Hyatt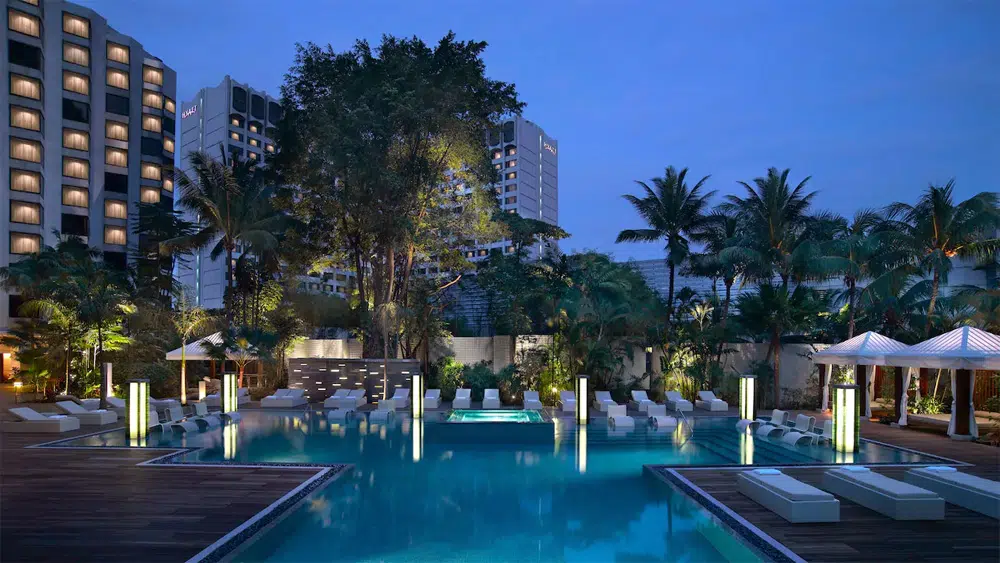 For an upscale hotel experience at upscale prices, the Grand Hyatt is a powerhouse of luxury and style. Expect the usual five-star amenities and service as well as fine dining options in house such as StraitsKitchen which focuses on local flavors and dishes cooked in an open setting. It's like a hawker centre but with a hotel restaurant twist. If you prefer fusion or Western dishes, then there is also a 'live kitchen and kitchen shows' at Mezza9 so that you get to be part of the experience as the food is cooked to order in front of you. The Grand Hyatt is close to the main hub of Orchard Road which means you are right in the centre of the action, which is a big draw for many who choose to stay here.
10 Scotts Rd, Singapore 228211.
Fullerton Hotel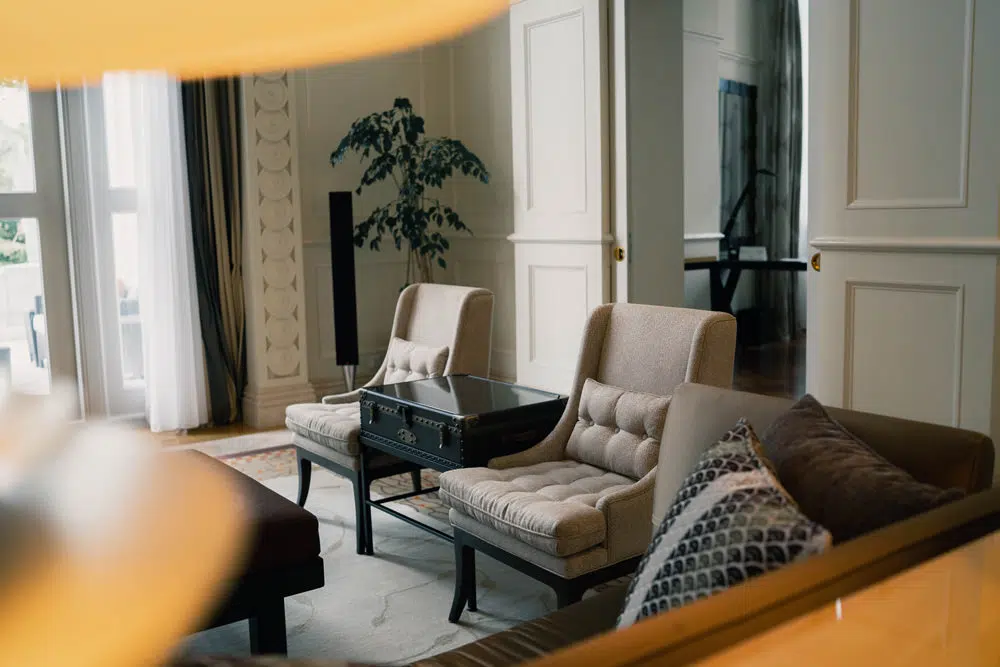 One of the Fullerton Hotel's biggest claims to fame is that it is housed in a restored post office building that dates from the 1920s and thus the British colonial period, so expect heritage features and great service. This is a beautiful and luxurious choice that overlooks the Singapore River, and there are suites available with stunning views that stretch to Marina Bay. It has all the perks you would expect for a five-star hotel such as a spa, a gym, restaurants, and a bar.
1 Fullerton Square, Singapore 049178.
Raffles Hotel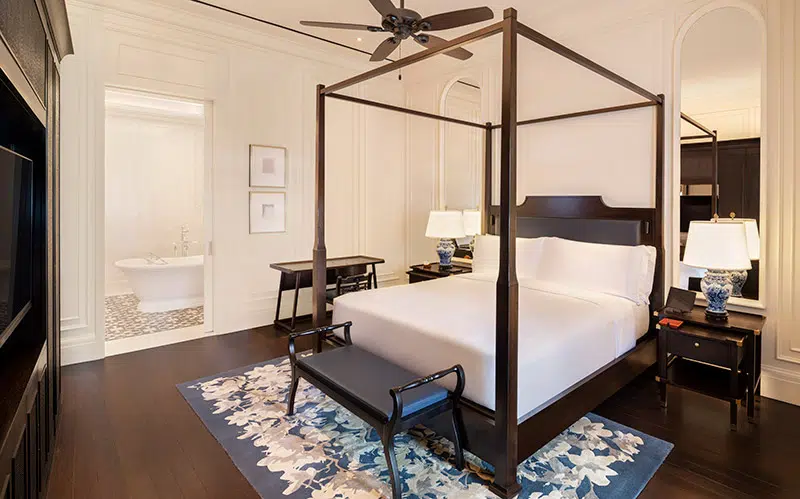 Probably the most famous hotel in Singapore, Raffles Hotel is not cheap, but each room is actually a suite and parlor, and it is decorated and built in the traditional British colonial style that has made it such an icon. Expect a luxurious stay and imagine yourself sitting at the very desk that well-known writers like Somerset Maugham once wrote at. It's especially worth staying here if you are visiting for a special occasion like a birthday or wedding, as you can't help but feel pampered as soon as you walk through the doors.
1 Beach Rd, Singapore 189673.
Hotel 1929
If you are in the market for a boutique hotel with a lot of personality, then choosing to lay your head at Hotel 1929 would be a good choice. Each room has a different style and is furnished with heritage features like monochrome pictures, trendy distressed wooden furniture, and a cool and friendly attitude of staff and guests alike.
50 Keong Saik Rd., Singapore 089154.
Wanderlust Hotel
This hotel is also owned by the people behind Hotel 1929 and as such you can expect a similar style here in a different location, this time in Little India. There is a focus on design here, and a lot of time and money has been spent resorting what used to be a school building in the days of old. It's a quirky choice in a good location if you value a stylish place to rest your head for a few nights.
2 Dickson Rd, Singapore 209494.
The Pod Boutique Hotel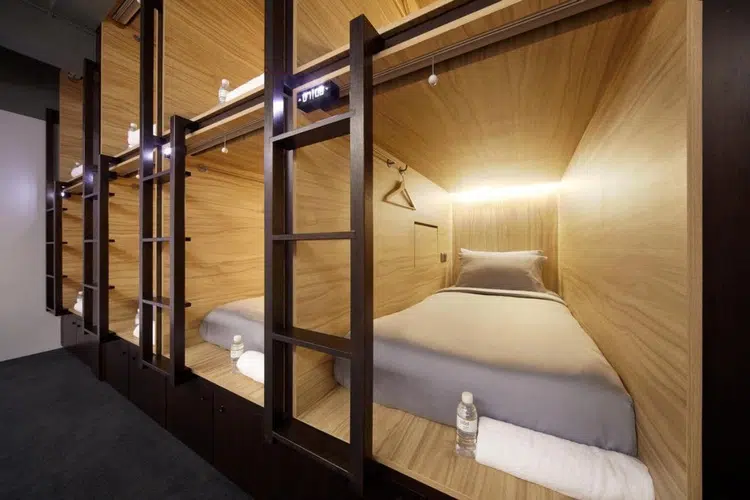 In a city where space is at a premium, it's no surprise that someone came up with the idea of for The Pod, a capsule hotel near the Muslim quarter of Arab Street. As you would imagine, it's small and compact but as a boutique hotel it offers a clean, well-designed, and polished version of a streamlined capsule hotel. The pods are separated by blinds, and you can choose different versions of the pods, although they are all the same size and there is a little table provided in each space if you need to work.
289 Beach Rd, Level 3, Singapore 199552.
Shopping
Many people come to Singapore just for the shopping, and although it may not quite be on a par with other cities such as Hong Kong, it is still excellent with a wealth of different options available. Whatever your credit card limit, you will be sure to find something from local markets to high-end malls. It's all here.
Mustafa Centre
If you are looking for a 24-hour shopping complex that never sleeps, then head over to Mustafa Centre. There is a department store that houses a supermarket, and the centre sells just about anything else you might be in need of. Think household appliances and electronics, fabrics, clothes and jewelry, DVDs, books, and souvenirs.
145 Syed Alwi Rd, Mustafa Centre, Singapore 207704.
Bugis Street Market
This undercover street market was once a famous red-light district and a place where foreign sailors could enjoy some shore leave, but now it is a spot where young Singaporeans come to shop for a variety of products on offer here. Expect to find souvenirs, clothes, accessories, hair salons, nail bars and, perhaps as the last relic of the market's somewhat murky past, a sex shop.
3 New Bugis Street, Singapore 188867.
Paragon
Located on the main shopping artery of Orchard Road, Paragon is a mall complex that mostly features upscale boutiques and mainstream international fashion brands. Don't expect it to be cheap. There are over 200 stores to choose from over six levels and you can buy clothes, jewelry, toys, healthcare products, and there are food outlets, spas, and salons.
290 Orchard Rd, Singapore 238859.
Haji Lane
Located in the Muslim quarter of the city, Haji Lane is the place to come for quirky and original clothing, with rows of shops and boutiques by up and coming designers. There is no mall here, but simple traditional shop houses that also act as storefronts. There are also craft stores, fabric and home furnishing shops, and kitsch snack options like ice cream parlors and bakeries.
How to Visit Singapore on a Budget
One of the biggest criticisms that travelers to Singapore have is that it is so much more expensive than neighboring South East Asian cities, and while this is true in some ways, it is still possible to enjoy and experience the city on a tighter budget if you follow a few simple tips:
This should hardly be looked as a chore, as hawker centre food is widely regarded as some of the best food in the city, and you could easily eat at the same place for three meals a day and not eat the same dish due to the huge amount of choice on offer. If the idea of only sampling one centre is unappealing, then you could also eat at a different hawker centre three times in a single day, as they are scattered all over the city. The food is almost always quick and delicious, and you can expect to get a full and robust plate of food for as little as S$2.
Visit the Museums and Gardens
It is of course true that some activities in Singapore such as the Singapore Flyer or Universal Studios have a somewhat pricey entrance fee, but that doesn't mean that you can't do things for free in Singapore. If anything, the infrastructure here means that public places such parks, gardens, and museums usually don't charge you to use them, so you can have a full day out exploring Singapore's history, flora, fauna, and arts all at no cost. Even the most famous site in Singapore, the Merlion, is free to walk by and take pictures with.
Stay in Chinatown or Little India
One of the biggest problems in keeping costs down when visiting Singapore is the price of accommodation, which is often a hefty chunk off any traveler's budget. With that in mind, however, there is a wealth of budget options and hostels in and around the areas of Chinatown and Little India, and if you tend to shy away from cheaper guesthouses for safety and hygiene reasons, Singapore is probably the best place in the world to come out of your comfort zone and give them a try. Check before you pay, but security and cleanliness are not usually an issue in Singapore.
Many issues that travelers have abroad is a maddeningly difficult public transport system that doesn't operate in English and is impossible to understand, but Singapore is one of the easiest places in the world to navigate around. It is well signposted, easy to use, and far cheaper than using taxis, which will add to the cost of your trip quickly. Try the MRT or the buses and buy a special tourist day pass which will give you unlimited travel at cheaper rates. You can also walk around many areas of the city easily, although your biggest challenge will be the humidity. Still, unlike many destinations in South East Asia there is an abundance of pavements that are in good repair, so you won't have to worry about falling down a pothole.
Recommended Day Itinerary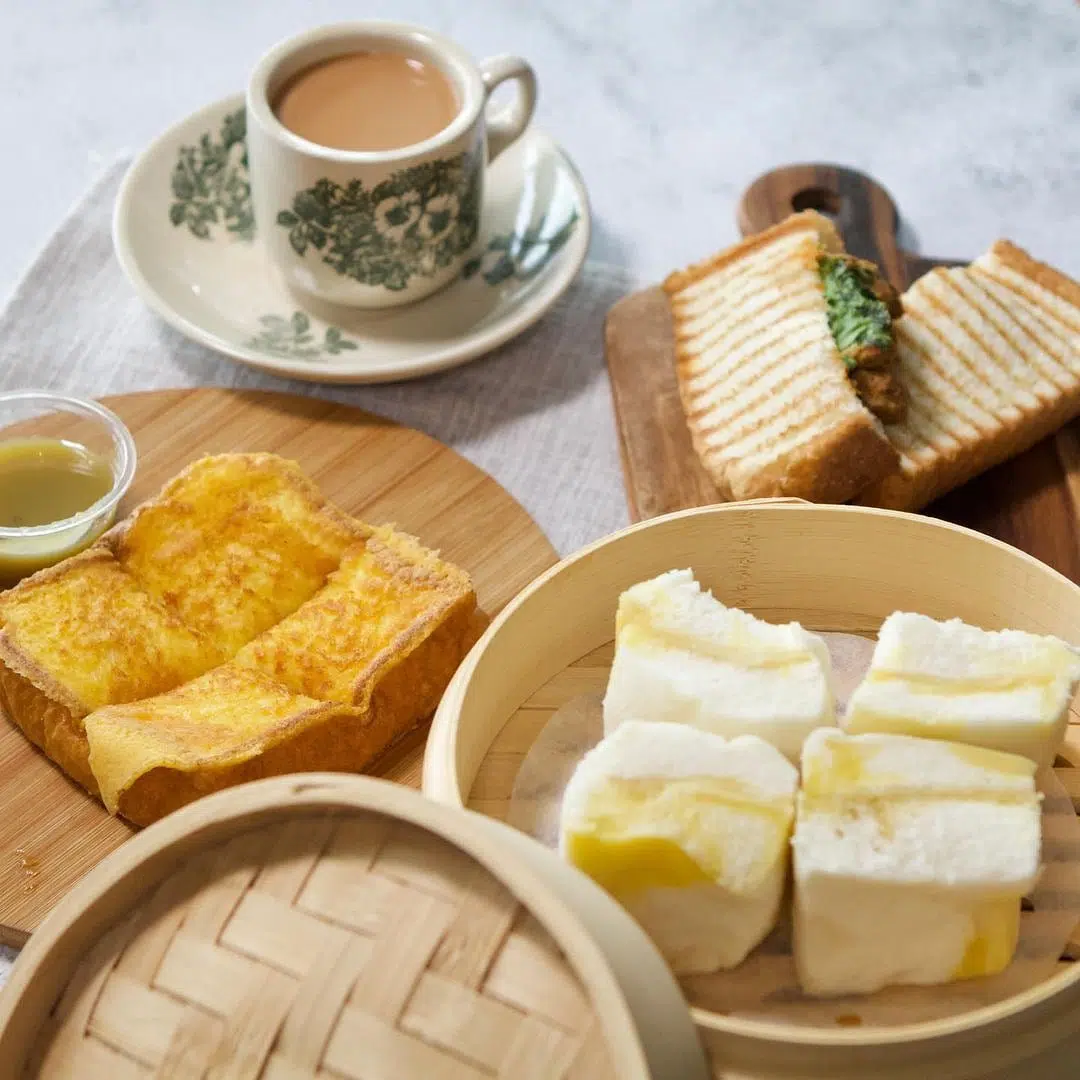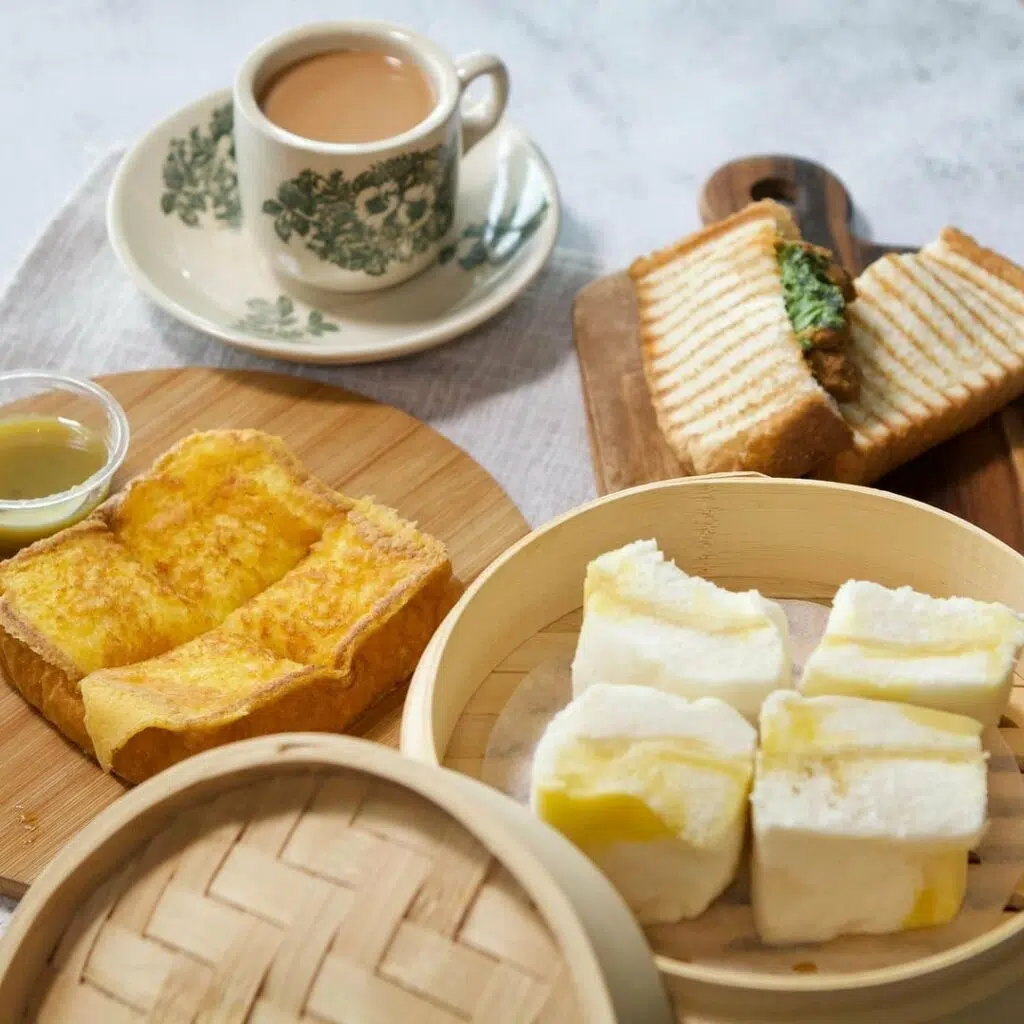 1-2 hours
Start the day as many Singaporeans do, with a slice of toast spread with kaya jam, a mix of sugar, eggs, and pandan leaves. Ya Kun Kaya Toast is now a famous chain in the city, but the original store run by the founding family members is in Far East Square, so head here for the authentic experience. The toast is usually enjoyed with black coffee or strong tea.
Location: Far East Square, 18, #01-01 China St, Singapore 049560.
Singapore National Museum | 11am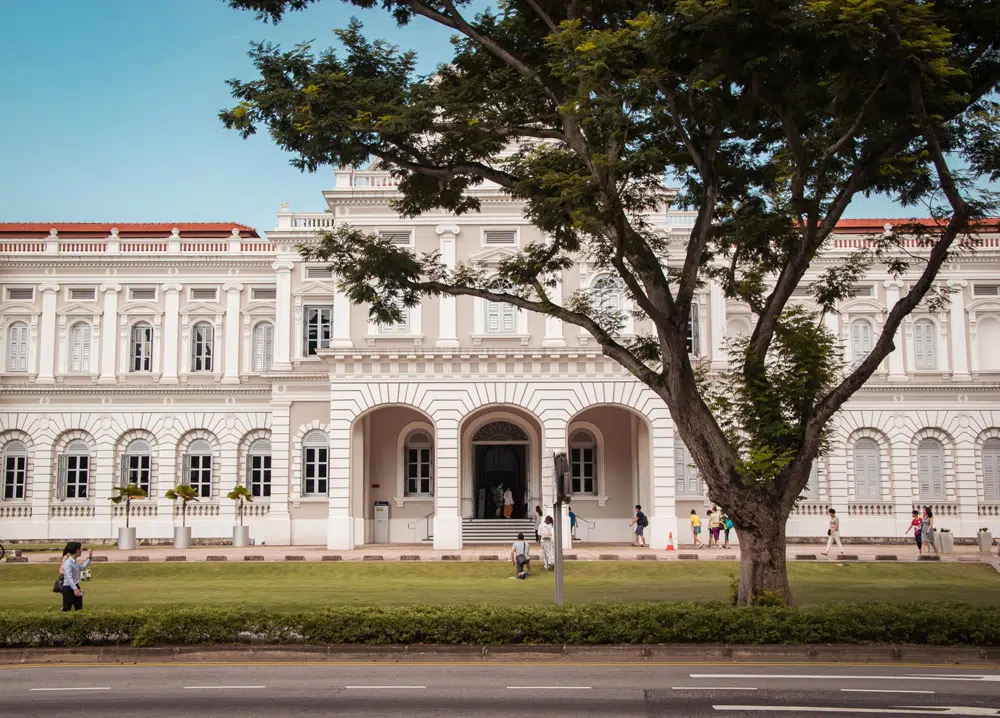 2-3 hours
After breakfast move over to the Singapore National Museum to get a full overview of Singapore's history in the form of their 700 Years of Singapore exhibition which begins in the 14th century until the present day and delivers a comprehensive guide on how Singapore got started and grew to become the city that it is today.
Location: 93 Stamford Rd, Singapore 178897.
Chin Chin Eating House | 1pm
1-2 hours
If you want to try Singapore's national dish of Hainanese Chicken for lunch, then look no further than Chin Chin Eating House, an old-school establishment with basic signage that offers, some would say, the best chicken rice in town. They also do other roasted meats like pork chops or duck if you fancy something different, but the main reason to go here is for the chicken and accompanying rice cooked in the meaty broth.
Location: 19 Purvis St, Singapore 188598.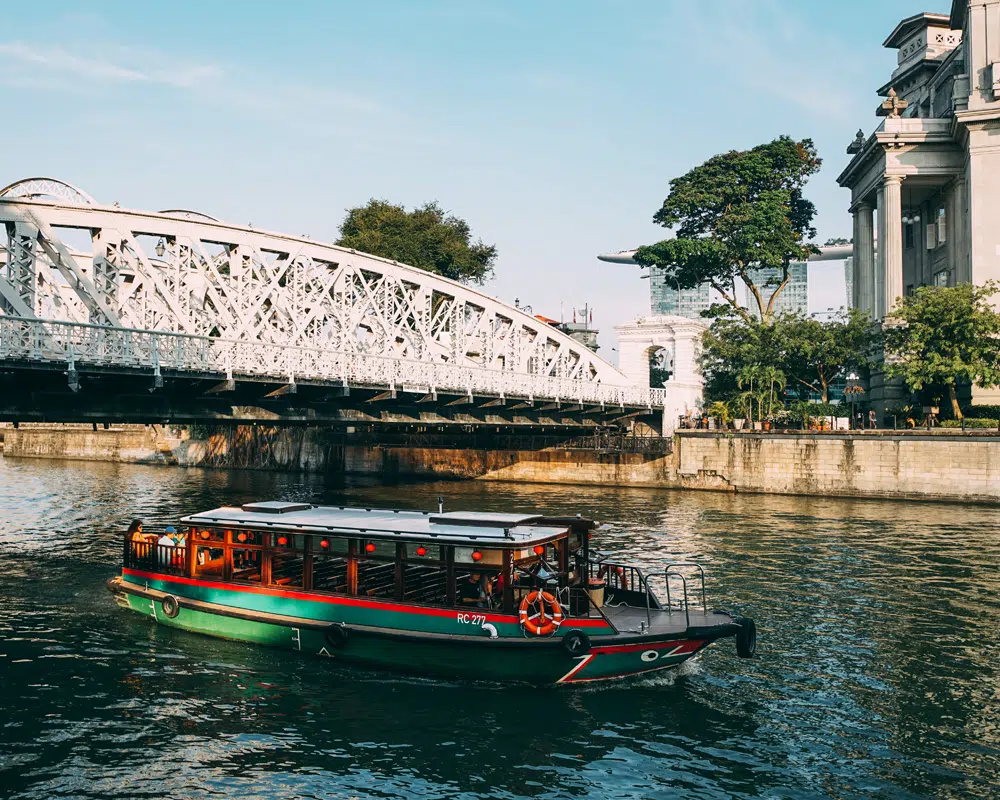 2-3 hours
One of the best ways to see the city is the take to the water and join a boat tour that will see you cruise around Marina Bay and take in iconic Singaporean sights like the famous Merlion. There are several companies that offer tours such as Singapore River Cruise, Bumboat, and Duck & Hippo River Tour. The tours start at Clarke Quay and take you along the river past a wide range of sights and offer a live commentary on the history and culture of Singapore.
Location: Clarke Quay, Singapore 179024.
1-2 hours
Also known as Telok Ayer Market, this is one of the biggest and best markets in Singapore, but come to Lau Pa Sat after dark to find the place transformed. A flurry of stalls set up, mostly selling barbecued goods over hot coals and the smell of smoke and lightly grilling meat is intoxicating. Either settle down at one of the roadside plastic tables and chairs or wander from stall to stall, sampling the different skewers on offer. You can't go wrong.
Location: 18 Raffles Quay, Singapore 048582.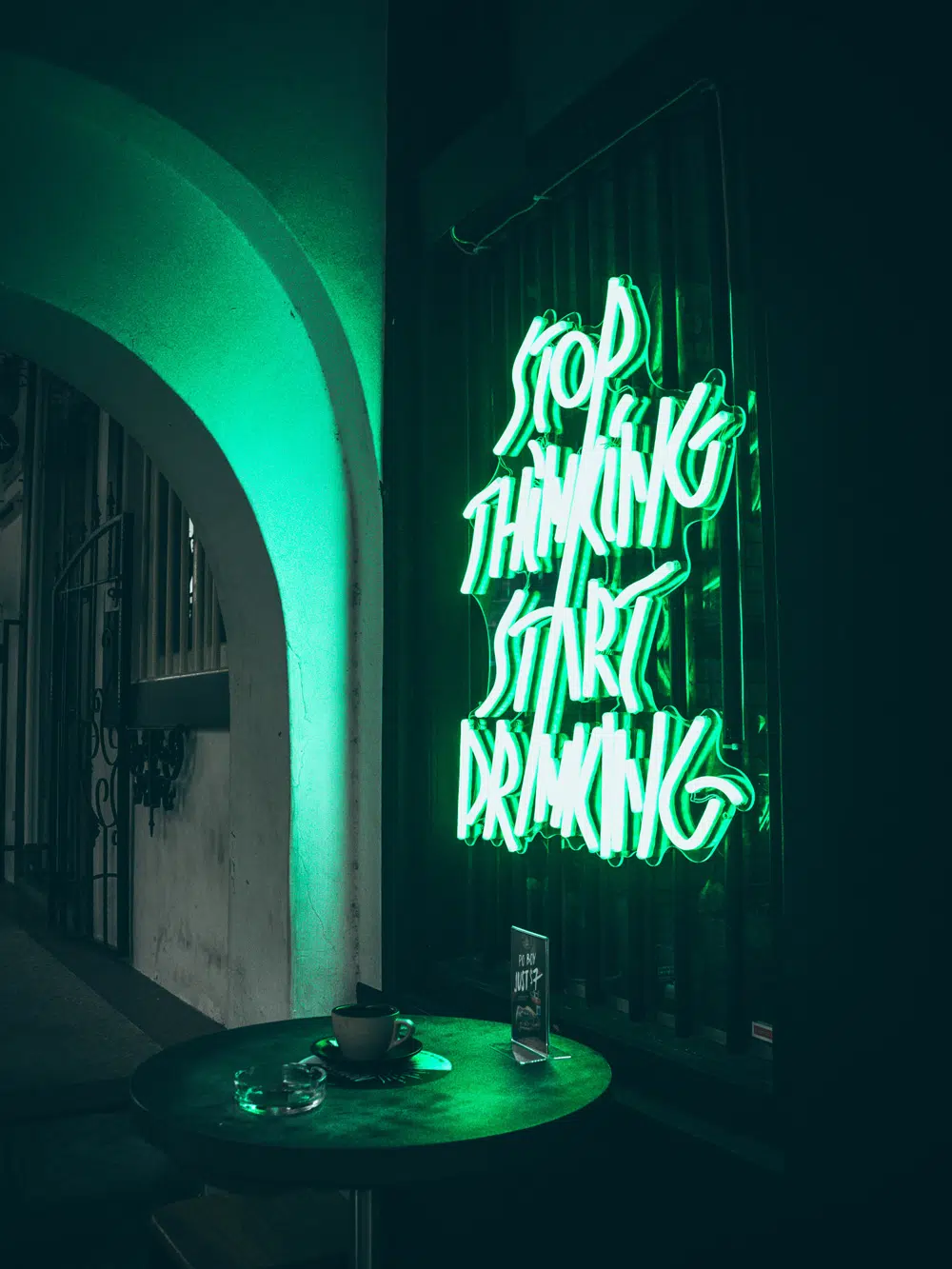 2-3 hours
Club Street runs through Chinatown and is a buzzing hive of activity, and you will find a whole host of bars, eateries, and clubs to choose how to end your first evening in Singapore. This used to be a sleepy outpost in Singapore, but now it is anything, and you will find the bold and the beautiful here, and you can either have a leisurely drink or a bit of a party depending on your energy levels and budget.
Location: Club Street, Chinatown, Singapore 069421.
Essential Information
Airport
Singapore Changi Airport is voted the best airport in the world and is located seventeen kilometers outside the city centre. The airport has a butterfly garden, a swimming pool, entertainment centres, spa facilities, shopping and dining outlets, and the world's tallest slide in an airport. It's a major transportation hub in South East Asia and is serviced by most major airlines.
Public transport
Public transport in Singapore is excellent compared to many other cities in South East Asia and simple and user-friendly. The majority of the information, traffic signs, street names, and stations are in English, and, as this is a city on a relatively small scale, it is easy to navigate.
The Mass Rapid Transport is the rail network in Singapore and one of the easiest ways to move around the city. For visitors there is a Singapore Tourist Pass that bypasses the need for single tickets by affording unlimited travel for S$10 per day, S$16 for two days, or S$20 for three days.
Buses in Singapore are well maintained and air-conditioned, and visitors can also buy a Singapore Tourist Pass for easy payment. There are stops all over the city, and it is easy to navigate the bus network with signage in English.
Taxis are all licensed in Singapore and are in plentiful supply. They are the more expensive transport option than the MRT and buses but are convenient, well maintained, and most drivers speak English.
Local Laws and Customs
Singapore is an extremely safe city and most visitors will encounter few issues when they visit, and this is probably because Singapore has some rather strict laws that are regularly enforced as well as a variety of less well-known minor offenses that can result in a hefty fine. These include:
Jaywalking
Littering
Smoking in public places or indoor establishments that sell food
Spitting
Chewing gum
Electricity
Singapore uses the British three prong style plugs and standard 220H voltage. Adapters are widely available in hotels or for purchase.
Telephone
Singapore uses the country code +65
Currency
The currency of Singapore is the Singapore dollar.
Population
Singapore has a population of over 5 .7 million people.
Tourist Information
Singapore Tourist Hotline: 1800-736-2000
Singapore Tourism Board: Tourism Court, 1 Orchard S​pring Lane, Singapore 247729
Website: https://www.stb.gov.sg/
Emergency Numbers
Fire/Ambulance: 995
Non-Emergency Ambulance Services: 1777
Police: 999