The summer vacations are just around the corner and the travel fever is spreading again. But air travel in particular requires a certain amount of preparation when it comes to baggage regulations. For the upcoming holiday, the most important tips on the subject of hand luggage on the plane are therefore listed here.
Weight and size of hand luggage
Unfortunately, there are no standardized dimensions for the permitted on-board luggage of the various airlines, which means that only guidelines can be given here. We recommend that you check with the airline you booked with before you fly. For example, you can read about Lufthansa's regulations on their website.
In general, you are allowed to carry one piece of hand luggage in economy class, and in numerous instances another item is allowed, such as a foldable garment bag or a laptop.
Regarding the size, it is recommended that the suitcase should not exceed a height of 55 cm, a width of 40 cm and a depth of 20 cm. Particularly cheap flight providers do not allow any goodwill in their size specifications and charge a hefty penalty fee for larger luggage.
With the max. weight of the cabin luggage, the restrictions move between 8 kg (e.g., Lufthansa) and 10 kg. The front-runner here is British Airways, which allows a maximum of 23 kg of hand luggage. To be on the safe side, you should measure and weigh your on-board luggage beforehand to check whether they comply with the regulations of the airline you have booked. If this is not the case, one should possibly get new ones.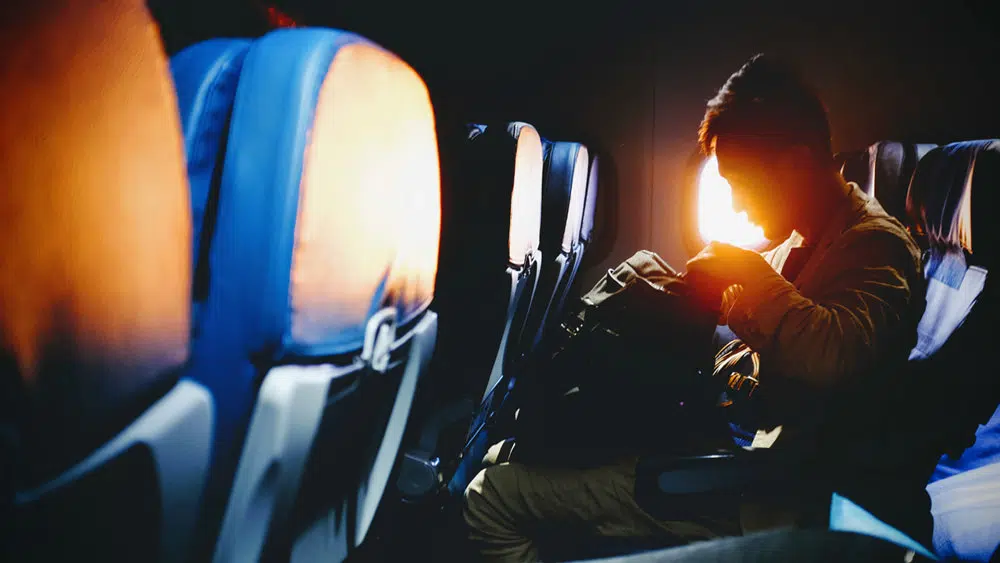 Be careful with the contents of cabin luggage
For flights within the EU, as well as Switzerland, Ireland and Norway, it has been the rule since 2006 that liquids must be carried in containers with a maximum capacity of 100 ml. These must be kept in a resealable transparent plastic bag. One bag per person is allowed, which may hold a total of 1 l of liquids. Baby food and medications may be stored separately for quick access by passengers.
Weapons and objects that can be used as weapons or that are similar to weapons are not allowed in board baggage. A relaxation of the pocket knife ban in the USA, which was planned for this year, was not implemented after fierce protests.