Think of a visit to South America, and your thoughts probably turn to carnival in Rio or the spectacular antiquities of Peru, but there's so much more to this vast continent than those two famous attractions. The intriguing country of Bolivia is one destination that often slips under the tourist radar, but for the more adventurous traveler looking for an experience to provide a lifetime of memories, it's a land of huge possibilities. Here are just five of the locations that make this often-underestimated country an unmissable place to visit.
Lake Titicaca
Having a surface area of over 3,200 square miles, Lake Titicaca is the largest expanse of fresh water on the South American continent, and is also the highest lake in the Americas at an altitude of 12,500ft. The sheer size of the lake provides spectacular views across the crystal-clear, still waters to the snow-topped Andean mountains that surround it, and the extensive shore provides plenty to explore, including many ruined villages from the Inca civilization. The area also boasts several wildlife reserves home to rare species such as giant frogs, or for more cultural distractions the shoreline town of Copacabana is famed throughout Bolivia for its religious architecture and festivals.
La Paz City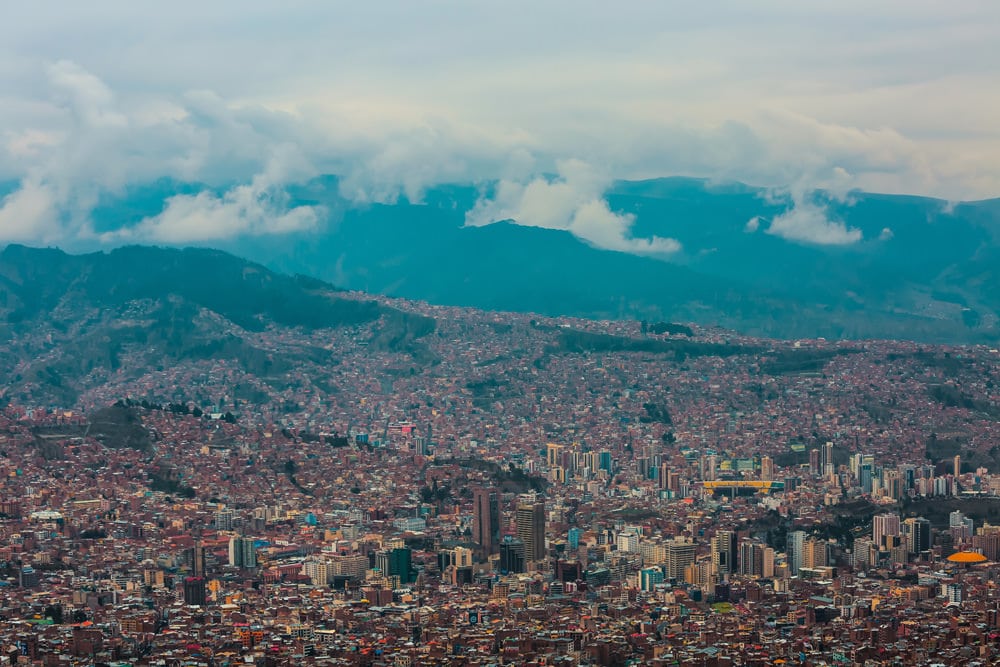 A short journey to the south east of Lake Titicaca lies the main Bolivian financial and commercial center of La Paz. The city is marked by dizzying and dramatic scenery, with parts of the town clinging on to the sides of a large canyon to provide a unique cityscape strewn with cable car routes, while the 21,500ft Mt. Illimani is a constant looming presence. Although the high altitude means that new visitors need to take things slowly, in the evenings and nights the atmosphere can be rather lively with a thriving street-food, outdoor entertainment, and pavement market scene.
The Salar de Uyuni Salt Flats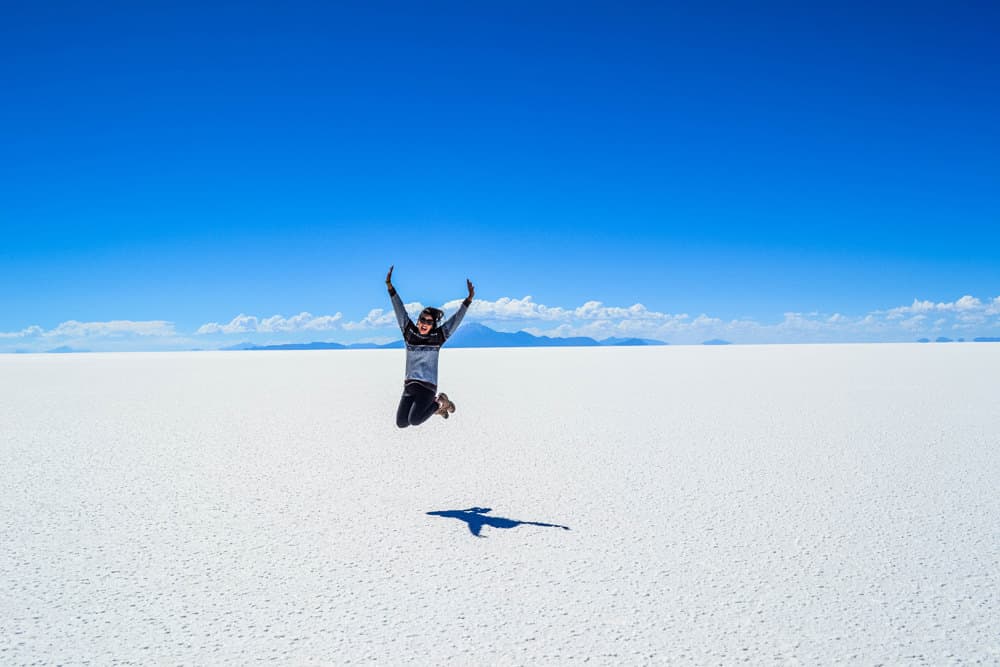 The south eastern part of Bolivia is home to these stunning salt flats which are said to be visible from space – while earthly visitors will experience a genuinely alien landscape. For most of the year, the salt lake forms a surreal white vista that spreads in all directions, but things become really strange in the November to March rainy season: the rains cover the entire flats in a thin layer of motionless water, resulting in a huge temporary lake reflecting the sky and clouds in a spectacularly disorientating panorama.
North Yungas Road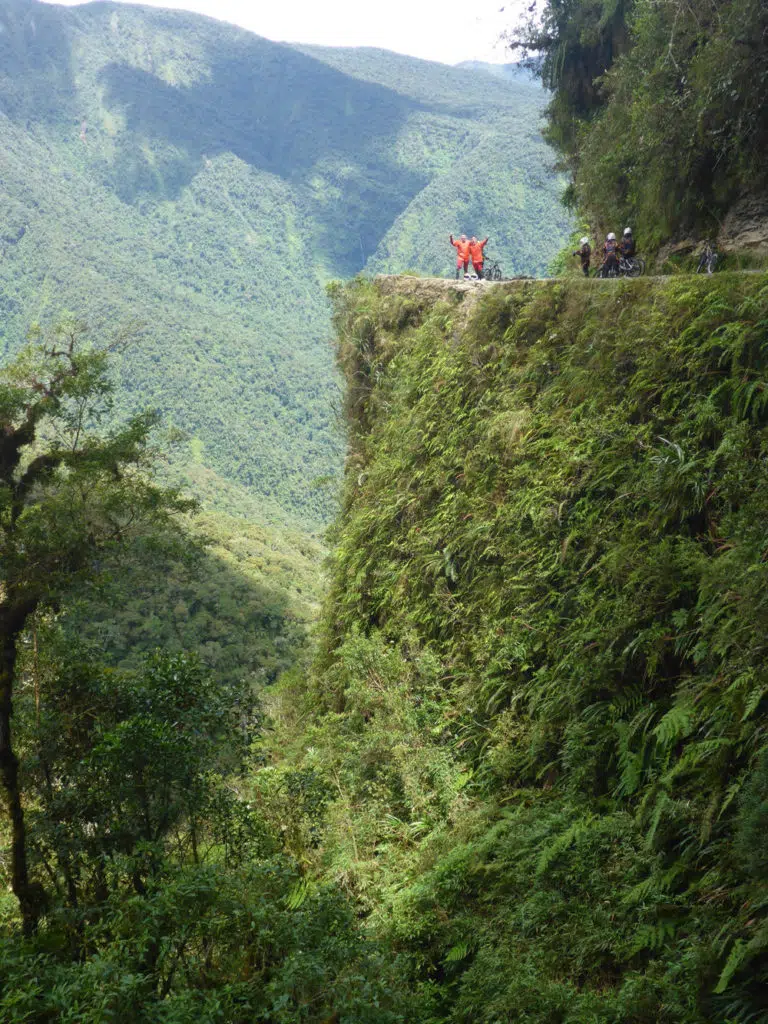 Fans of cycling with a taste for adrenalin need look no further than this twisting mountainside road found about an hour's drive away from La Paz. The term 'road' may actually be something of an exaggeration, for this is more of a narrow track carved into the side of the precipices, providing over 30 miles of twisting hairpin bends, blind corners, and terrifying sheer drops to the sides. Formerly a major vehicle route known locally as The Death Road, North Yungas used to claim around 200 lives a year. A new, safer route for motorized traffic has been built, leaving this trail as an exhilarating adventure for intrepid mountain bikers.
Sajama National Park
For a quieter, more reflective experience, the Sajama National Park in the Andes heights is a taste of historic Bolivia. Home to a thriving population of pre-Hispanic Indigenous people, visitors can experience a combination of living culture with ancient cave paintings and ruins of ceremonial buildings. The park is also a stunning example of the beautiful Bolivian landscape, with the 21,500ft extinct volcano of Nevado Sajama towering over verdant valleys and impressive rock formations.
Although as a tourist destination Bolivia is somewhat overshadowed by its more famous neighbors, it is a country that offers a huge amount to the independent traveler prepared to explore beyond the well-trodden visitor trails. Whether you want spectacular natural scenery or an emotive sense of history and culture, Bolivia will provide it with more than a few surprises along the way.